PBJBY-18800000001V2
VEVOR Commercial Ice Shaver 441 LBS/H Ice Shaving Capacity, Ice Shaving Machine with 5L Hopper, Ice Shaver Machine Electric 300W Snow Cone Maker 320 RPM Rotate Speed, Shaved Ice Maker Machine
About this item
【5L CAPACITY HOPPER WITH COVER】- Compared with other competitors, our ice shaver machine electric comes with an additional 5L ice storage hopper. The large hopper minimizes the number of refills while optimizing the ice supply. It features a PC material cover on the top, which is effective against dust.
【EASY OPERATION TO MEET DIFFERENT DEMANDS】- The shaved ice maker machine is equipped with simple buttons for convenient operation (ON/OFF/REVERSE). The reverse controls can prevent the device from being jammed by ice. A safety switch is hidden under the dust-proof lid (when the lid gets opened while working, the motor stops).
【ADJUSTABLE FINENESS OF ICE CUBES】- An adjustment knob on the machine allows you to add ice cubes and adjust the fineness of ice, from fine to coarse, from snow cones, frozen drinks, slushies, to milkshakes in minutes. Satisfy different taste needs.
【HIGH-EFFICIENCY MOTOR & BLADE】- Crushes as huge as an amount of 441 lbs (200 kg) per hour with powerful 300-watt copper motor, featuring a 420 stainless steel sharp blade with the rotate speed of 320 RPM. One spare blade is included with your ice crusher machine for hassle-free replacement.
【WELL-DESIGNED DETAILS FOR EASE OF USE】- Food-grade stirring paddles are made of PC material, last for long. The bottom drip tray enables the placement of cups and glasses, with a convenient water outlet where a drain hose can be attached to prevent melted ice from spilling out. The emergency button ensures safety during operation. Humanized handles on machine sides allow fast and easy movement.
See All
Frequently Bought Together
People Who Bought This Item Also Bought
Report Incorrect Product Information
Colin
Color : Blue & White ; Yield : 200 kg/h ;
Mr
Great and easy to use, can't believe it! It's great for cocktail party and just for friends and family It's value for money got my money back in one day
Anuhea Kamelamela
Color : Blue & White ; Yield : 200 kg/h ;
Simple!
I love it! Already set up in box really easy to use!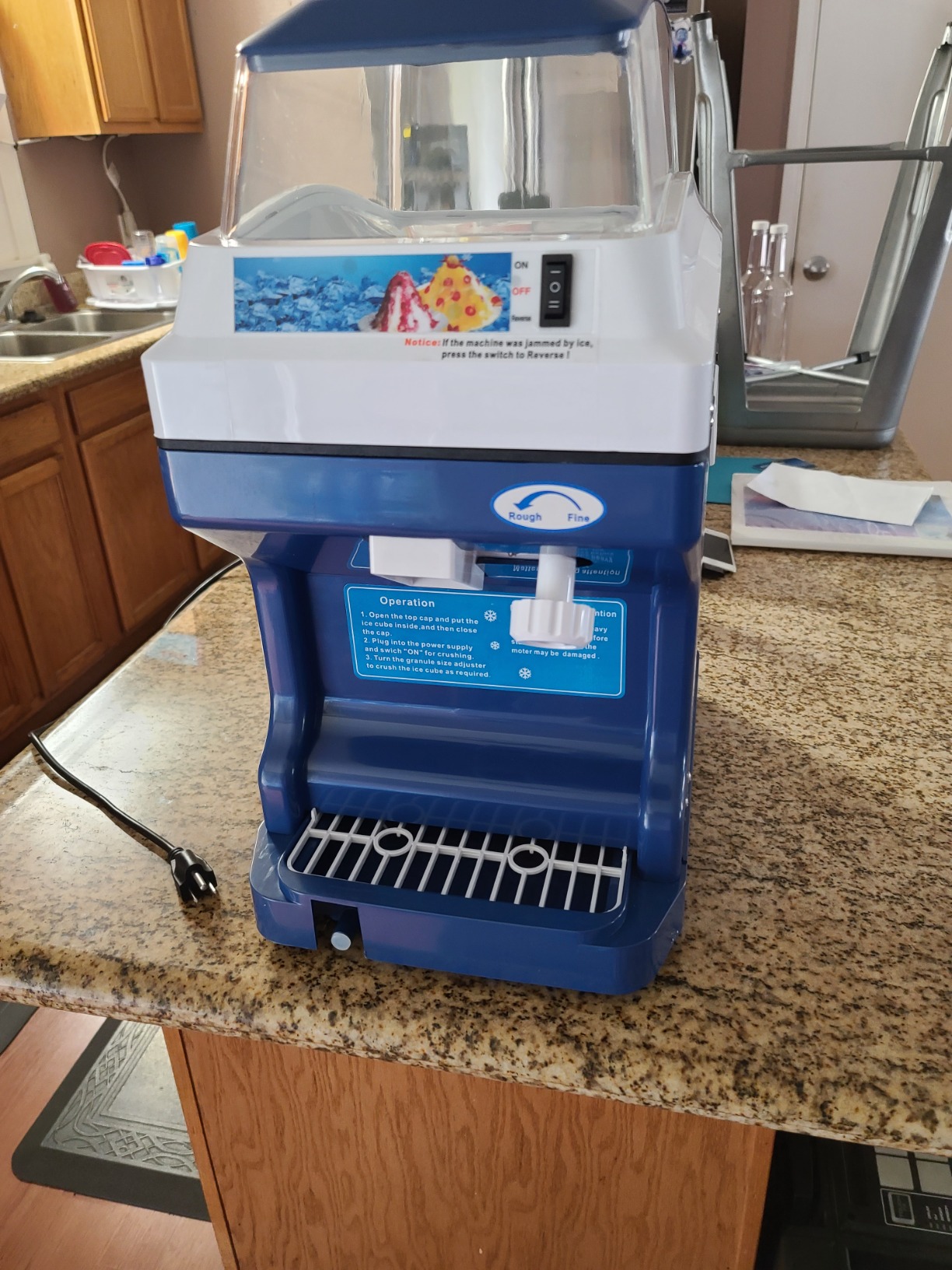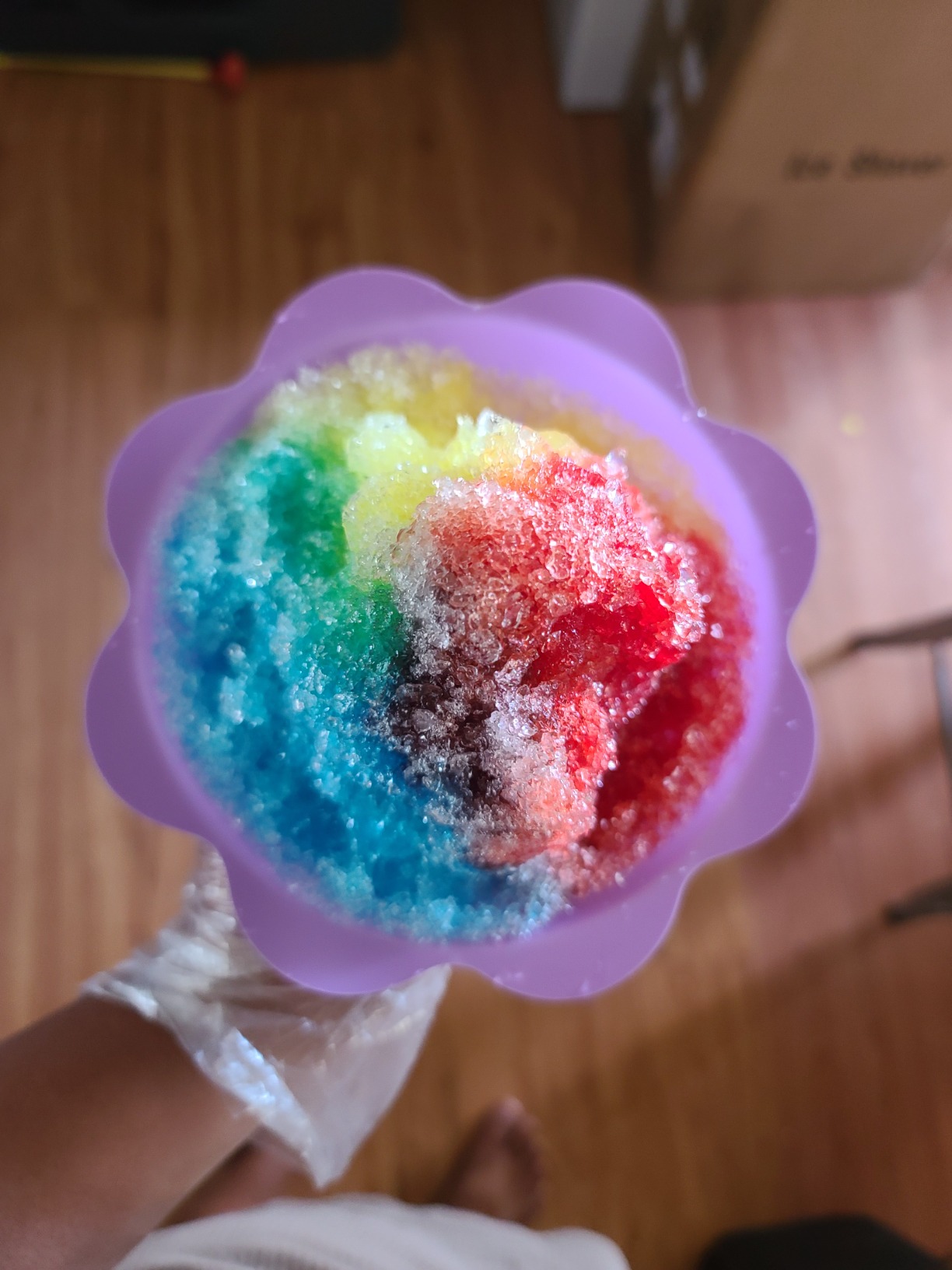 Jorge a suarez
Color : Blue & White ; Yield : 200 kg/h ;
Nice design
Is fast and easy to clean nice I like this ice shaver
Questions and Answers
Typical questions asked about products:Is the product durable?
Ask the First Question
People Who Viewed This Item Also Viewed