ZYPF180X300CMBK01V0
Retractable Patio Screen Retractable Fence 71x118inch Privacy Screen Outdoor
About this item
【HIGH-QUALITY SCREEN MATERIALS】- This side awning is composed of aluminum alloy frame that is sleek and resistant to rust; 280g/m² polyester fabric coated with PU layer is breathable, waterproof, UV resistant, and flame retardant.
【ELEGANT PRIVACY SCREEN】- The patio privacy screen can be used as a low shade, umbrella or divider to block out light breezes, low sun, blind sights, bringing both privacy and elegance to your outdoor living space.
【RETRACTABLE & PRACTICAL】- The privacy screen outdoor features a retractable hand that provides good flexibility and easy operations to open and retract and can be rolled back into the housing when not in use.
【EASY TO ASSEMBLE】- Fix the housing to the wall, then just fix the support post to its base plate or directly to concrete, cement floor or wood deck for better stability. Privacy wall with mounting accessories for easy installation.
【MULTIFUNCTIONAL PATIO SCREEN】- The patio privacy screen is suitable for home or commercial use, great for outdoor areas such as backyards, terrace, gardens, porches or a small balcony, or indoors for office, clinic, studio, etc.
See All
Frequently Bought Together
People Who Bought This Item Also Bought
Report Incorrect Product Information
KOz
PERFECT Windscreen for Grill Area
Attached the retractable screen to our Pergola to act as a windscreen for our patio grill area. Instead of bolting the 'receiving end' into the stamped concrete, we drilled through the metal and attached with 4 lag bolts to the pergola post. Works great! High Quality.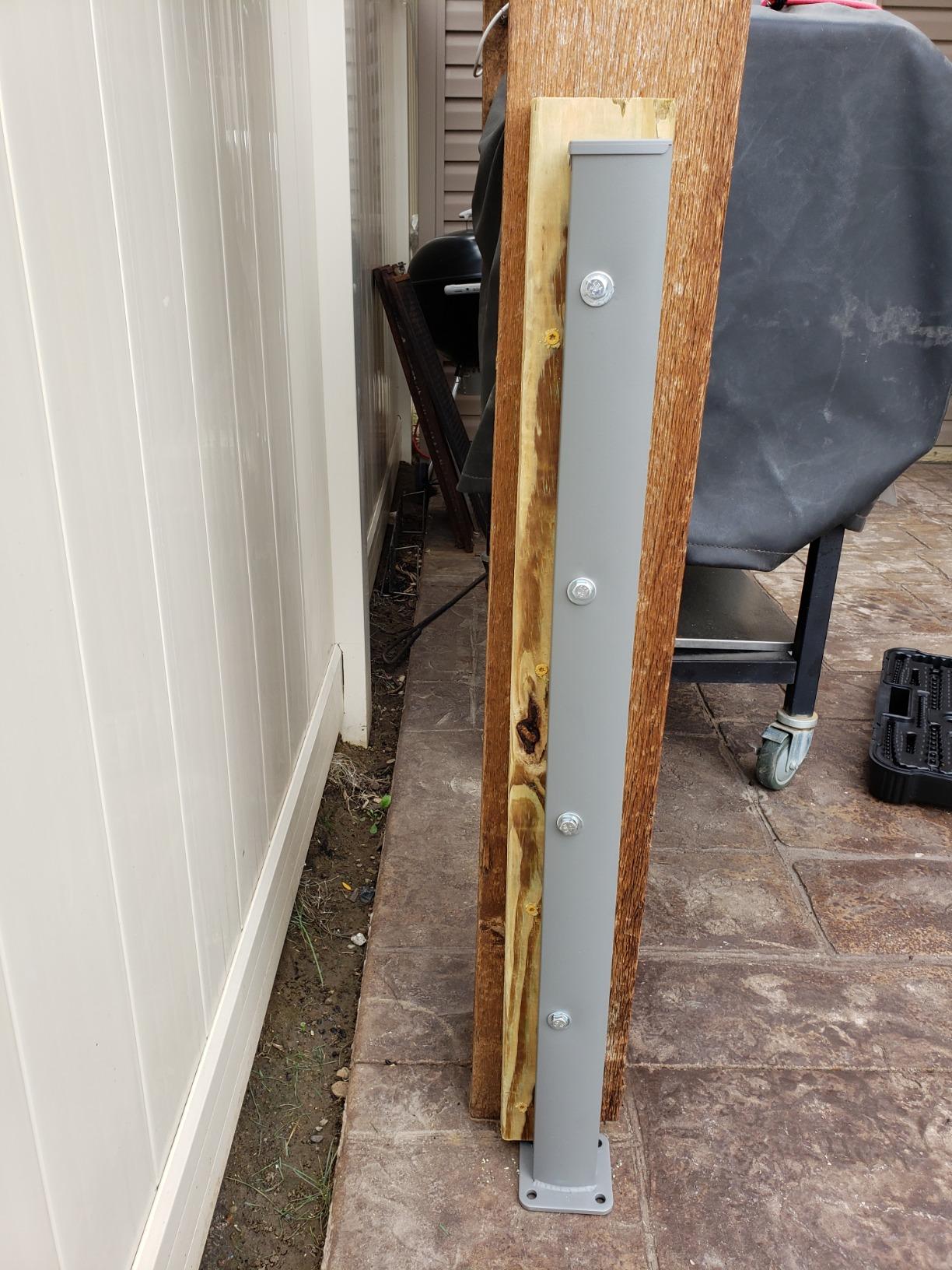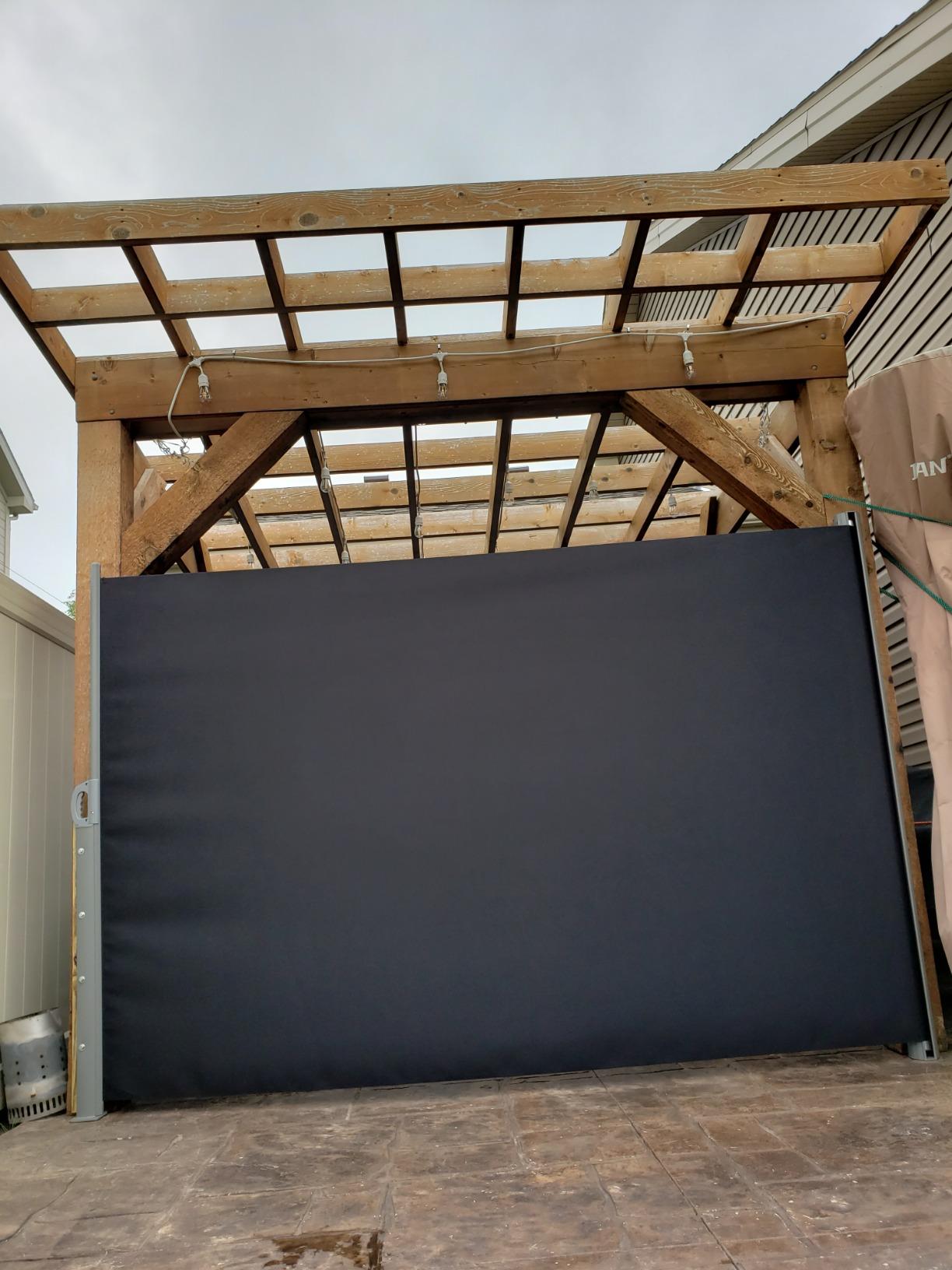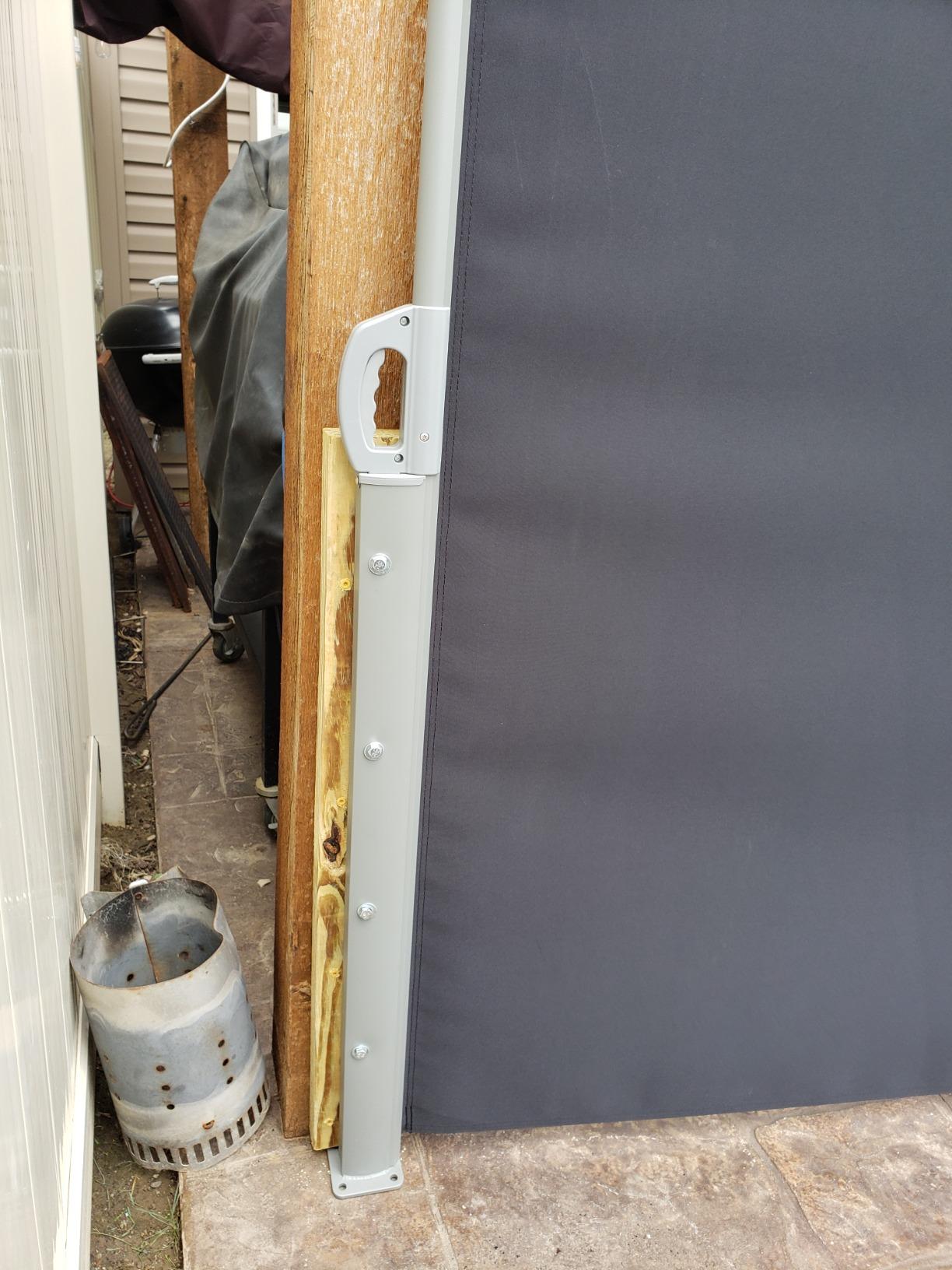 Questions and Answers
Typical questions asked about products:Is the product durable?
Ask the First Question
People Who Viewed This Item Also Viewed