A03SDGZJ000000001V0
VEVOR Newest Design Manual Liquid Filling Machine A03 Paste Bottle Filler 5-50ml Stainless Steel Bottle Filling Machine for Liquid Water
About this item
Efficient Manual Filling: The liquid and paste filling machine are operated by manual power, providing an efficient and accurate filling with high speed. Filling speed: 20-30 times/min. Filling volume: 0.17-1.7 oz/5-50ml(adjustable). The capacity of the hopper: 22 lbs/10 kg. They are filling accuracy is +/- 1%.
Stainless Steel Structure: Our manual liquid filling comes with a food-grade 304 stainless steel hopper, which is easy to disassemble and clean. Besides, the thickened piston ensures the fill more smoothly without plugging. The solid base keeps the machine sturdy, making the machine work steadily.
Reasonable Design: Designed with a high-quality anti-drip filling nozzle made of premium steel that is able to endure wear and high temperature, this lip gloss filler machine features precise filling. Filling volume and speed can be controlled manually through two screws. Please loosen the screws A1 and A2 to adjust the output.
Easy to Operate: Add the filling material to the hopper, adjust the filling volume, then use the handle switch to control and finish the filling. We recommend you clean the machine before using it. Just put aside the screw and upload the hopper. It is convenient to operate and clean this liquid filler with no fatigue.
Various Application: This manual filling machine is widely used in pharmaceutical, cosmetic, pesticides, and other particular industries, perfect for liquid and paste with excellent liquidity. Note: This liquid filling machine is not suitable for a particularly thick paste.
See All
Frequently Bought Together
People Who Bought This Item Also Bought
Report Incorrect Product Information
Marialuz Mbegabolawe
Mrs
I love it my new toy liquid machine it's make my life so much better packaging my hair products very easy to use and not complicated at all I just love it thank you so much I will order more from vevor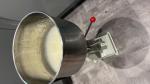 Shannon Dinger
Great buy
Mr Timothy D Barraclough
Great piece of equipment saving us lots of time.
Arrived earlier than expected. Easy to set up. Easy to use. Makes out job of filling jars with cream easy.
Noell Norman
Good product
Works well with no issues and was easy to clean. It came really fast and came with everything in the picture... great value for the price
Vevor Customer
Great Quality
This product is God sent! It saves soo much time and product!
Questions and Answers
Typical questions asked about products:Is the product durable?
Ask the First Question
People Who Viewed This Item Also Viewed