CYJPYZJYQ00000001V0
VEVOR Diesel Injector Nozzle Pressure Tester, Fuel Injector Nozzles Tester with Dual Scale Gauge to Adjust Injector Nozzle Pressure and Test Diesel Injector Nozzle Pop Pressure
About this item
【PREMIUM ALUMINUM QUALITY】- The diesel injector tester forged by high-quality aluminum, with a casting process, its durability and rigidity is dramatically increased. It also consists of a plastic fuel cup to contain the fuel, and with a stainless pressure gauge to detect air pressure precisely.
【LARGE MEASURING RANGE】- With precision dual scale gauge, the measuring value range from 0-600 bar/ 0-8000 psi, Max test pressure up to 60M Pa. (100 mm Dial, 3/8" BSP thread.) The transparent fuel measuring cup can hold 0.8L oil, and with the filter to help conduct kinds of injector nozzles tests.
【SUPERIOR TESTS ABILITY】- The tool set is capable of accomplishing proper injection nozzle opening pressure test, leakage test, chattering test, an inspection of spray pattern, and Atomization. With such a multifunctional test capability, the diesel injector tester is the ideal tool for the examination of auto diesel injectors.
【STANDARD ACCESSORIES】- The injector pop tester kit is equipped with 60MPa pressure gauge, handle, high-pressure pipes, A and B type with m.m. size nuts (12 X 1.5) and (14 X 1.5) for connections, 0.8L fuel cup with a 5-micron original Bosch filter, piston/element, and delivery valve. Two extra oil pipes are included in the package for your testing use.
【WIDE UTILITY】- Diesel fuel injector tester is widely used in the calibration of fuel injectors of diesel engines of automobiles and tractors. It is suitable for all types of diesel injectors except (CRDI) Common Rail Diesel Injectors.
See All
Frequently Bought Together
People Who Bought This Item Also Bought
Report Incorrect Product Information
Vevor Customer
Works well, especially for the price!
Great unit, especially for the price. I pop tested and adjusted the pressures on all 6 injectors for my 12v Cummins without a hitch. The guage was accurate enough to get all injectors within 2-3 bar overall. It's well built, and a lot heavier than I expected. The only issue I had was that the "shutoff valve" (fine pressure control) began leaking. I was able to replace the o-ring with one of the supplied spares and the leak was resolved. I highly recommend this unit.
Declan
It works for checking diesel injectors. Perfect
Does exactly what its supposed to do!
Lorenzo
Not bad for the price
The Pop tester is pretty solid built. The gauge is on the cheap side. But overall for the price it gets the job done.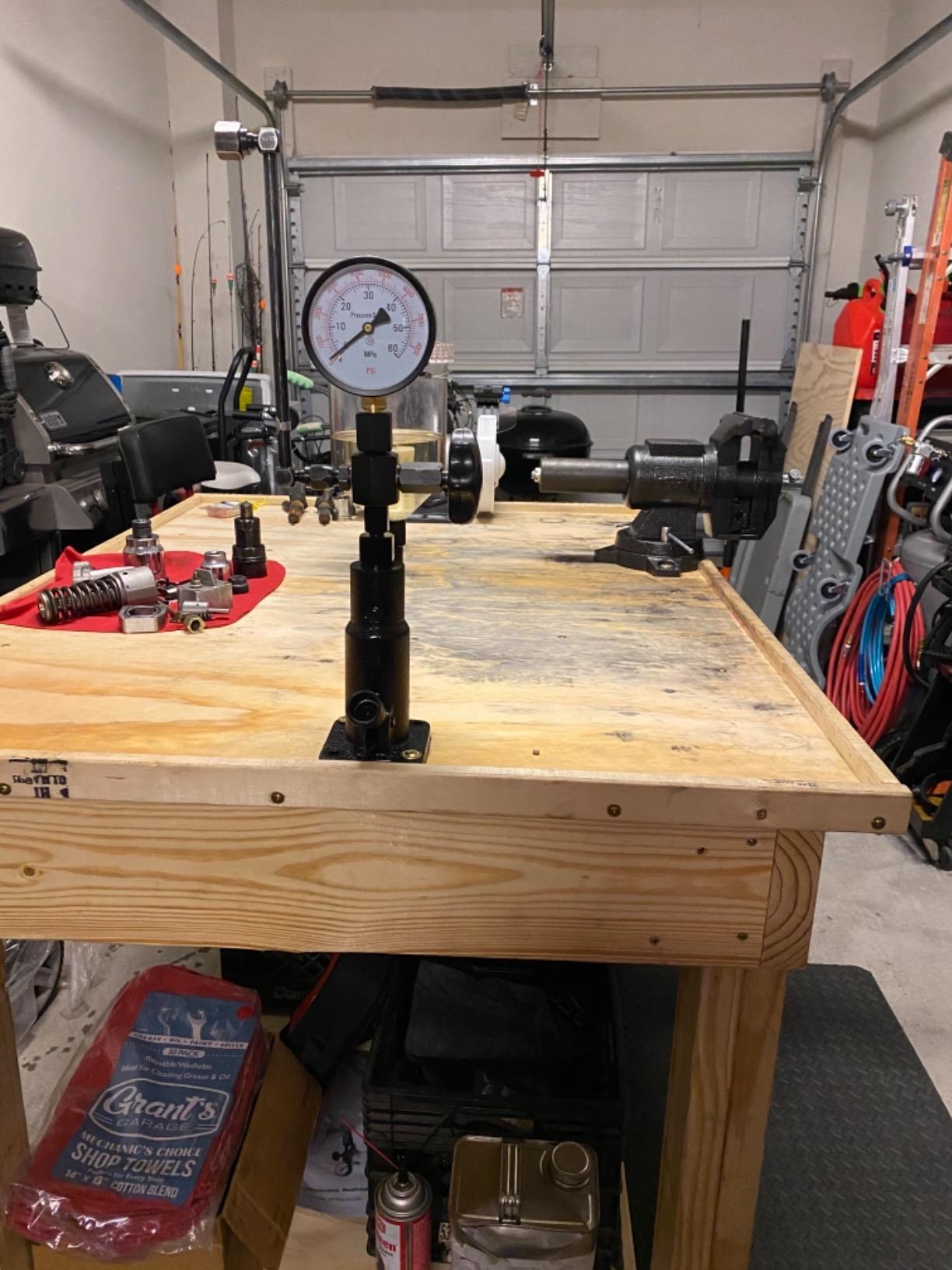 Questions and Answers
Typical questions asked about products:Is the product durable?
Ask the First Question
People Who Viewed This Item Also Viewed