JT53L000000000001V0
53l Wine Fermentation Bucket Fermenter With Thermometer 304 Stainless Steel
About this item
【STAINLESS STEEL MATERIAL】- The fermenter body is made of SUS 304 stainless steel, with excellent performance of corrosion resistance, acid and alkali resistance, and oxidation resistance as well. With sterile venting holes to provide the highest protection for your food safety, and its durable thickness also ensures the stability of the shape and provides an anti-moisture and odor-free fermentation condition.
【LARGE CAPACITY】- Cylindrical tank body with 16.1 inches in diameter, 24.4 inches in height, 13.2 gallons in large capacity and 1.2 mm thickness, is efficient for storing and brewing various beverages. The whole set includes essential parts, as well as auxiliary parts, such as the bucket, gasket, and LCD temp gauge.
【CONICAL BOTTOM DESIGN】- The conical bottom facilitates the accumulation and fermentation of sediments, accelerating the fermentation process, and creating a good fermentation environment by equipped sterile venting holes. It also allows trub to settle out nicely in a more concentrated space and has the effect of minimizing the surface area of your beer that is in contact with the trub during deferment.
【SPECIAL STRUCTURE】- The thickened lid, replaceable sealing ring, and elastic lock combined the high performed sealing structure, with the replaceable seal ring, its safe and hygienic storage also be improved. The heightened bottom makes the moving and placing more convenient, and the LCD thermometer can provide direct data feedback by monitoring the inner temperature.
【MULTIFUNCTION】- The multifunctional conical fermenters is widely used in beverage, chemical, food, dairy, condiment, brewing, and other industries to promote fermentation. The thickened 1.2mm tank is provided with inter-layers, insulation layers, heating, cooling, and heat preservation.
See All
Frequently Bought Together
People Who Bought This Item Also Bought
Report Incorrect Product Information
Tricky Ricky
No More Buckets
Successfully replaced my fermentation buckets, good quality fast delivery. A few sharp bits on the joins which sandpapers out easily. Overall an excellent product. I purchased a second one this was so good.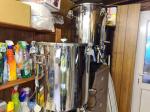 J. Bohte
Good upgrade from a glass carboy for us home brewers
This fermentation bucket is a good value for home brewing. The conical bottom will provide space for trub to settle. Contact with the wort is minimized so avoiding transfer to secondary is possible. There is a gasket which fits in the lid nicely to provide a tight seal. The stainless steel is polished and the welds look good. There are two tri-clamp ports welded into the unit. One is on the conical surface and the second in in the lid. They also include a small ball valve and a plastic air-lock with a rubber plug. The leg bottoms have no caps - this was the first thing I added to avoid scratching my brew counter. Easy fix. There is a racking arm provided for the lower tri-clamp. I used my own tri-clamp elbow on the lid as a blow-off during the initial fermentation phase, but the plastic air-lock fits snuggly in the lid. For the price it's built well. Pictures show comparison to Spike Brewing 7 gallon conical which I consider the best home brewing fermenter on the market. Shipping was quick, packaging was adequate.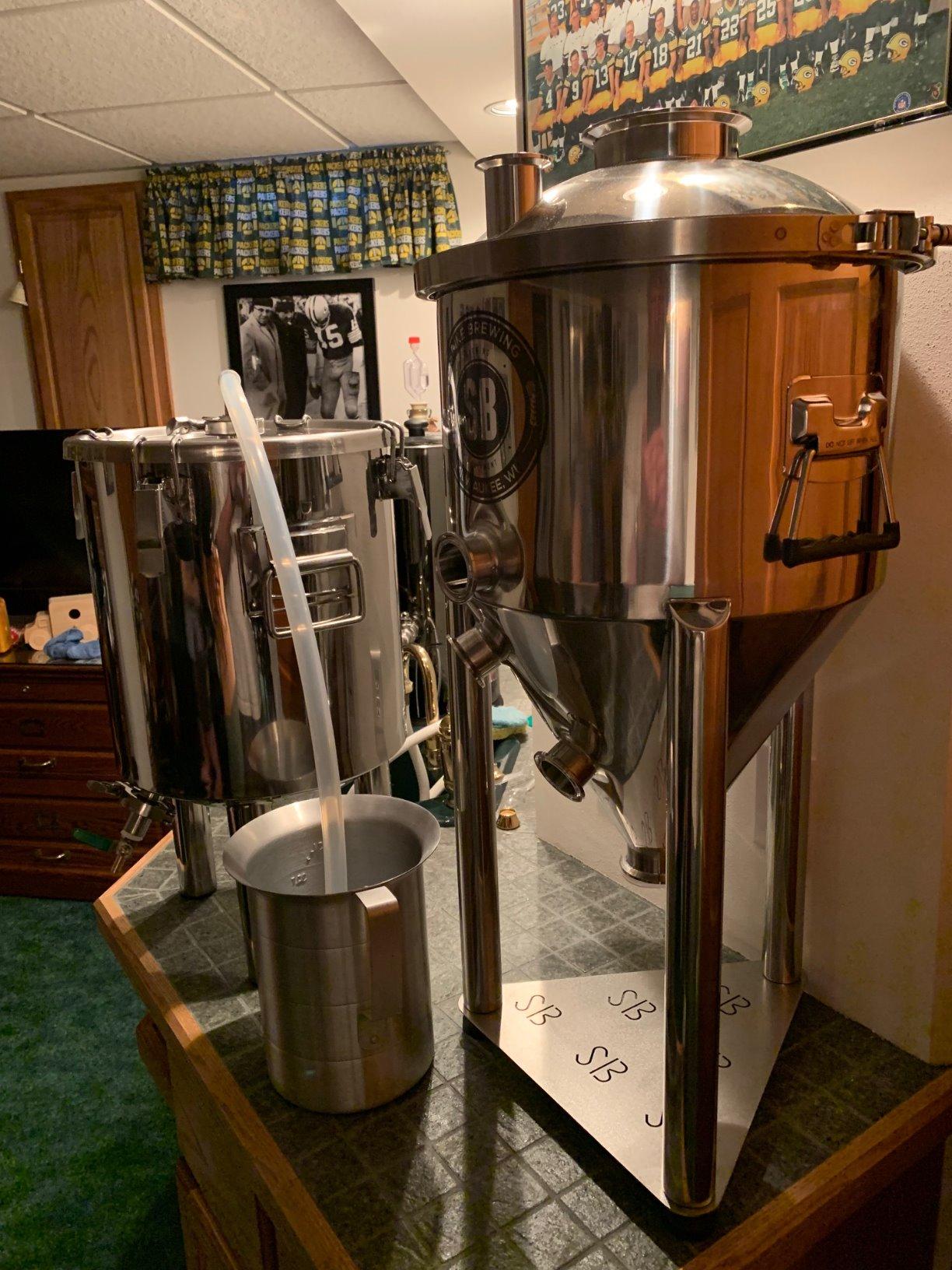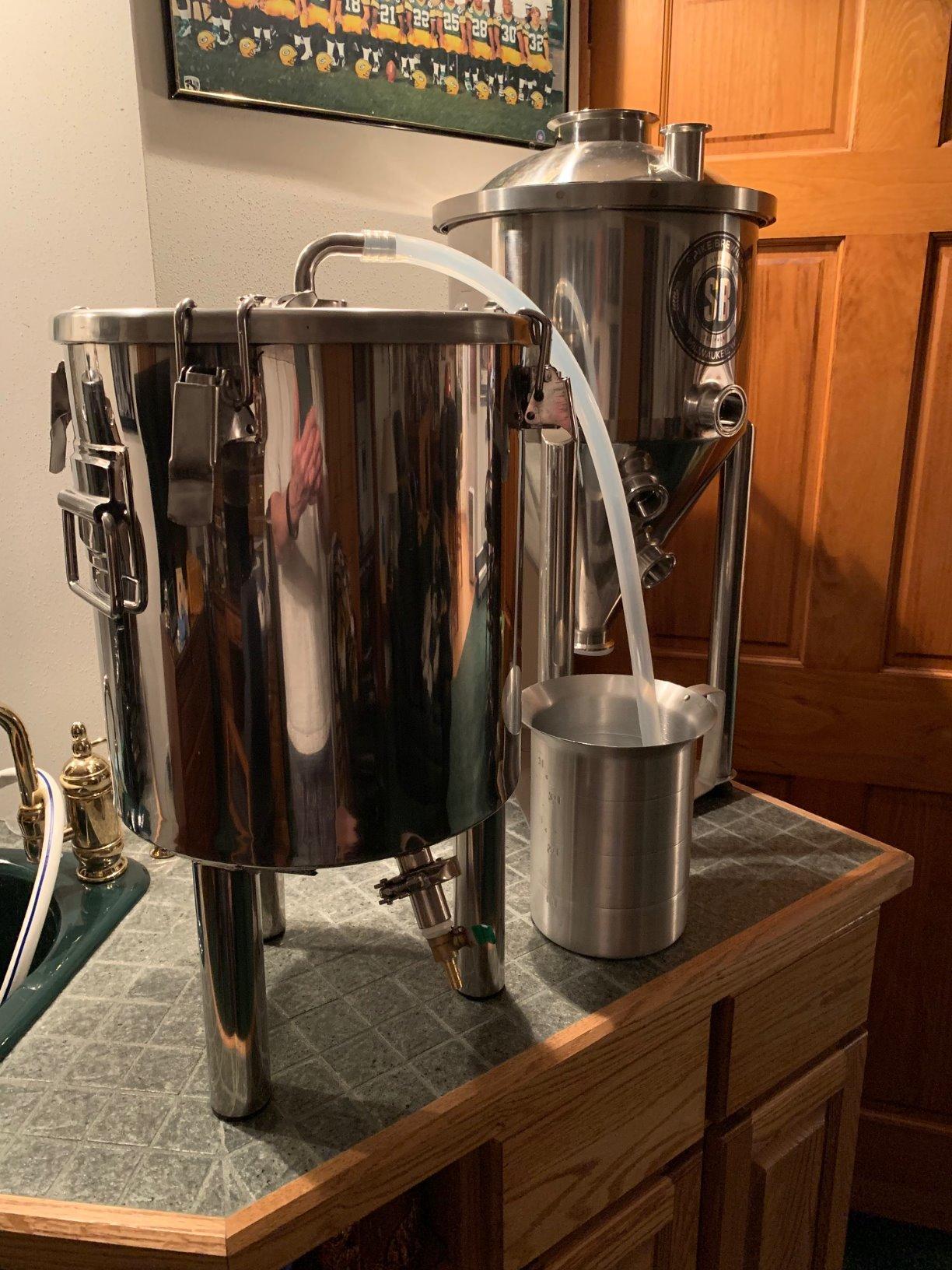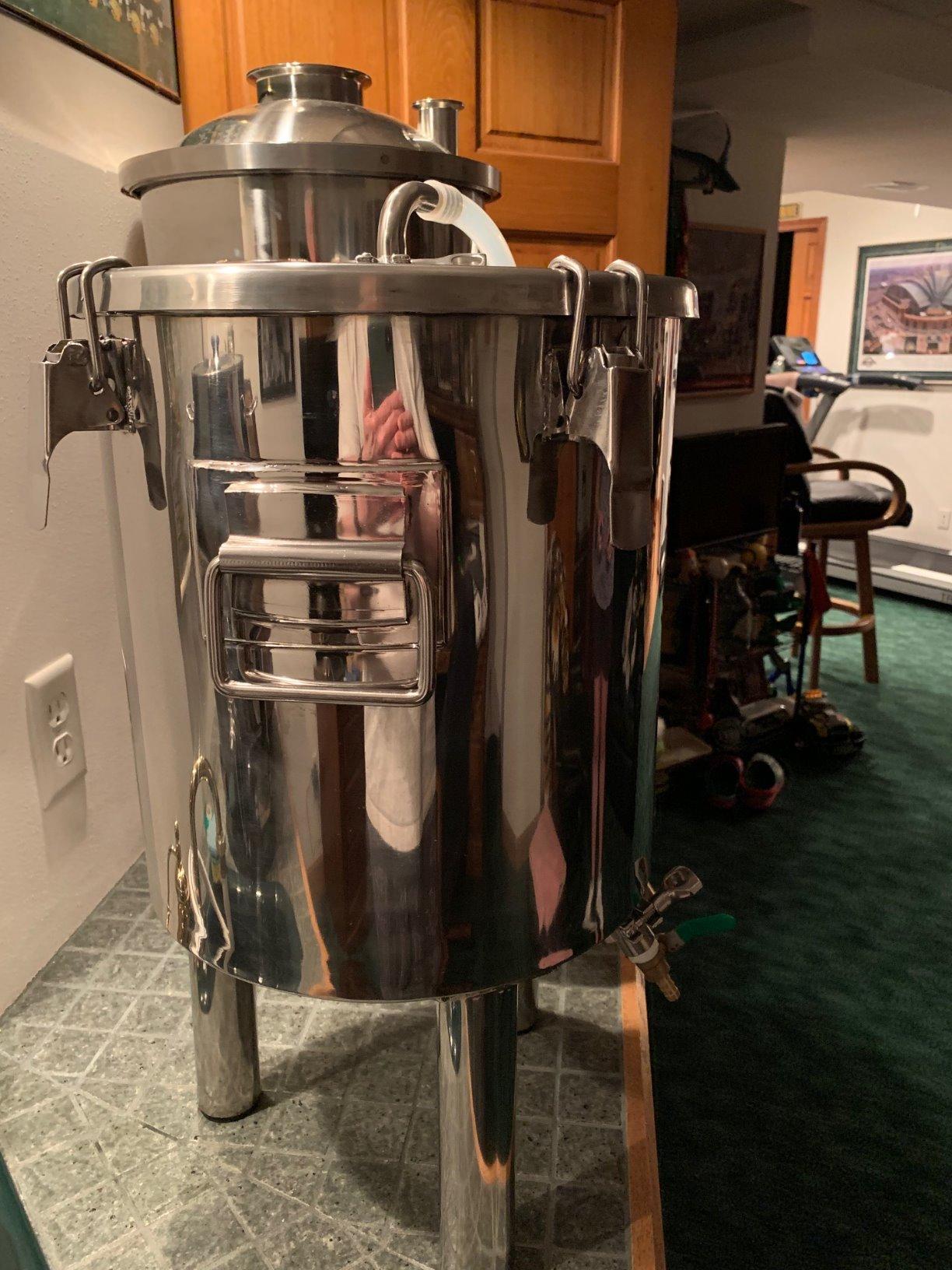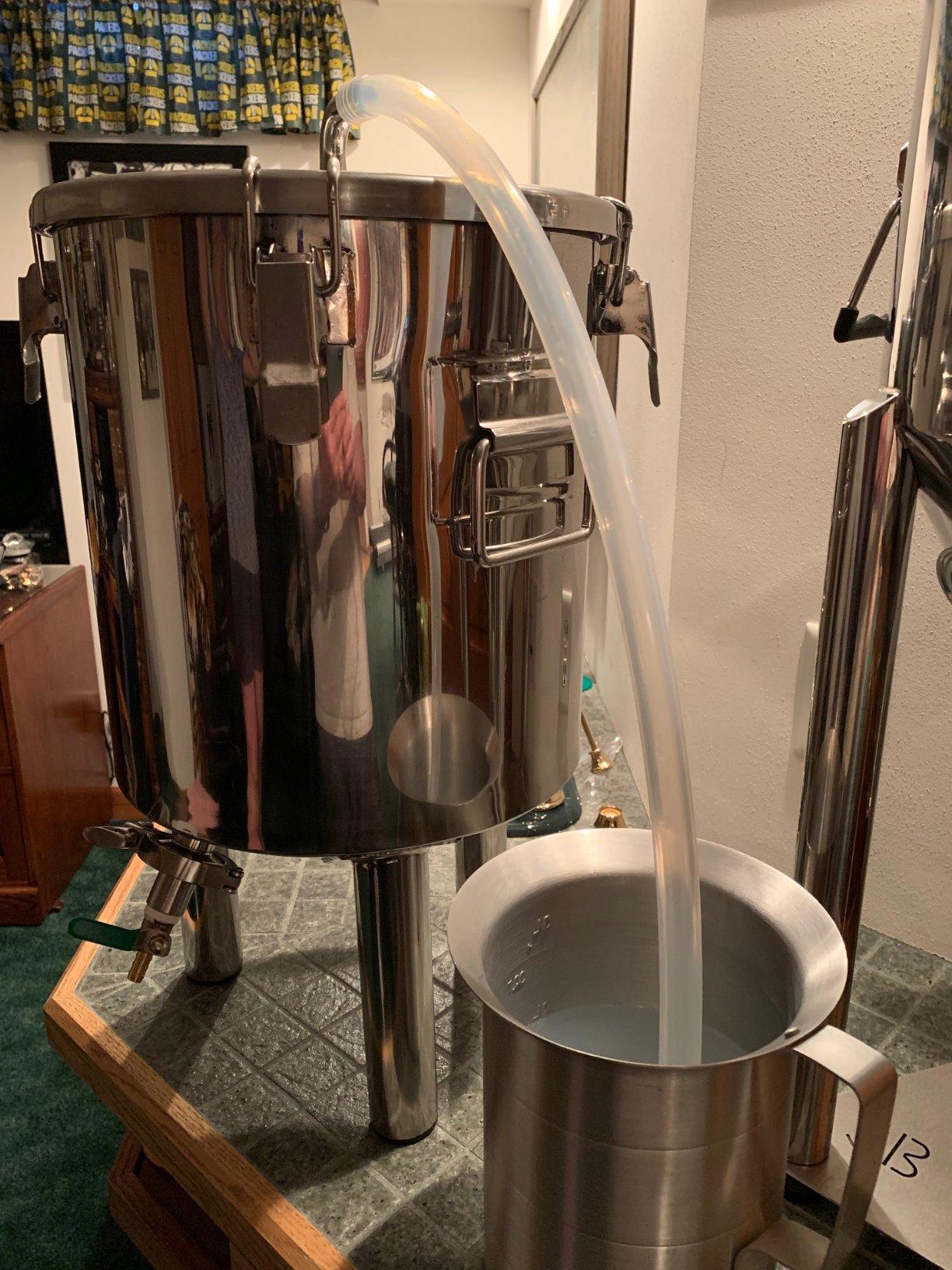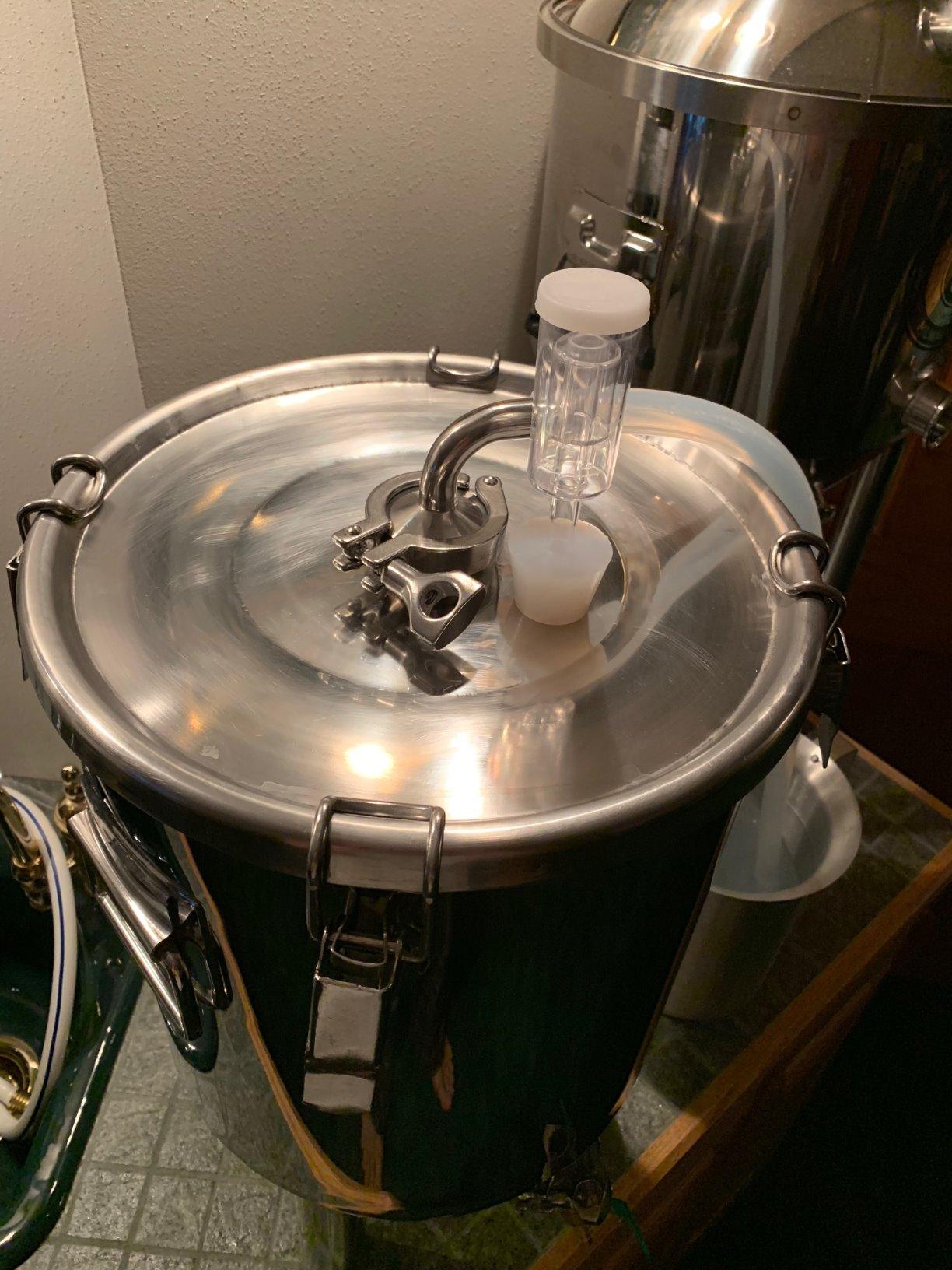 Robert J. Pearson
Fairly Heavy and Holds Water..so...
Ok..first off, I received the product with a broken handle on the spigot. It is plastic (the handle) but I can manually move it so it's not a total loss. the Stainless seems to be of good quality and pretty heavy. Notice I think this is an URN that hasn't been modified with a heating element as of yet. You can see the bottom which places the pot about 3 inches above the ground. It is spot welded on. Average quality but solid. Notice the Silicon gasket that is removable. This is fine for cleaning. Not sure what you do if it gets damaged though. The included airlock is a solid plastic bung (well..a plug) which really doesn't look like it will be sanitary. It's banged up. I measured for a replacement rubber bung and I think a #6.5 might work and then just add your own airlock. Notice that the spigot is just put on in a weld less fashion. Not sure the size of the hole but i assume you could remove it and put on a quality / standard hardware. The included one probably will work fine with some silicon tubing.. Just Star San the beast for a while. I assume this is a get what you pay for and for those who have been looking at "real" stainless fermentors (sic SSBrewtec etc. ) the $50 savings may be worth it.. but you get what you pay for. We shall see what happens after the first live run of it.





Questions and Answers
Typical questions asked about products:Is the product durable?
Ask the First Question
People Who Viewed This Item Also Viewed