4FTHWTYFSBLACK001V0
VEVOR Adjustable Wrought iron Transition Handrail Matte Black 4FT Fits 4 Steps
About this item
Flexible for 4 Steps: Max Height for Steps: 18.7"/47.5 cm; Distance Between Posts: 37.6"/95.5 cm; Upper Post Height: 38.2"/97 cm; Lower Post Height: 41.7"/106 cm. Due to the flexible height, our wrought iron handrail fits your 4 steps according to the different sizes. It is perfect for helping people keep balance in the rain or winter and prevent skidding.
Sturdy Wrought Iron: This outdoor stair railing is made from durable wrought iron material with thick solid bases, which is more rigid and reliable than aluminum products. The stable and sturdy construction ensures an excellent load capacity to provide a secure grab bar for your family. Moreover, the ergonomic design is adopted to create a comfortable grip.
Effortless Installation: The front porch hand rail is easy to assemble with complete accessories, including 4 x M8 bolts, 8 x wood screws, 8 x expansion screws, 2 x Allen wrenches, and 1 x open-ended spanner. Just choose your desired location, mark it, drill holes on the mounting surface, set up screws, and finally place base trim over fasteners. It only takes a few minutes to finish the installation.
Stylish & Delicate Design: Our handrail for concrete steps features a smooth powder-coated surface with chic black, which allows you to clean it with water or cloth easily and quickly. Its classic curly side design is beautiful and delicate, making it more ornamental and eye-catching. In addition to providing security protection, the handrail also decorates your stairs.
Extensive Application: The railing for steps provides extra security for the elderly, children, pregnant, disabled family members, and people after surgery. It can be installed on concrete, brick, and wood steps of porches, balconies, gardens, residential buildings, hotels, garages, etc. This outdoor railing is ideal for places where you cannot attach to a wall or structure.
See All
Frequently Bought Together
People Who Bought This Item Also Bought
Report Incorrect Product Information
A Customer
specification : 3 ; Color : White ;
Great product
Looks really nice and functional for smaller children as well as adults
Lisa
specification : 5 ; Color : Black ;
Very Pleased!
This rail is actually easy to install although given the weight of the steel, it needs 2 people at times especially when marking out holes to drill. Previous comments regarding fixings and finish have obviously been addressed as the paint finish was flawless and sleeve anchor bolts provided made for a very secure fitting. (If you're unfamiliar with these sort of fittings, YouTube is always a great help! Sleeve anchor bolts are a one-piece fixing which are hammered into the drilled hole before using the spanner provided on the nut which opens the sleeve. This expands against the walls of the drilled hole to secure them in place.) My parents are in their 80s and were delighted this didn't look anything like an 'old people's rail' in their garden and I'm relieved to make these steep garden steps a little safer!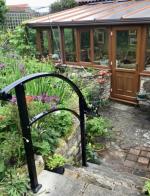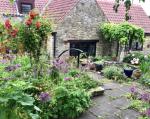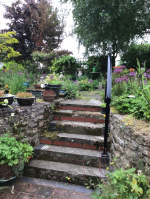 Questions and Answers
Typical questions asked about products:Is the product durable?
Ask the First Question
People Who Viewed This Item Also Viewed