HSHS5HYFTHS000001V0
Shower Faucet Black Wall Mounted Shower Panel Tower With Hand Shower Massage Jet
About this item
【STURDY STAINLESS STEEL FRAME】- Color: Black; Craft: Polishing; The 304 stainless steel thickened panel, brass connectors, and explosion-proof hoses make this shower panel black high-temperature resistant and leakage-proof to ensure superb quality. The classic surface is anti-rust, finger-proof, and easy to clean.
【5 IN 1 SHOWER SYSTEM】- Come with five comfortable shower modes: waterfall, rainfall, two massage jet areas, hand-held shower head, and bottom water spout. Rubber nozzles spraying soft mist or strong water to massage your body is non-clogging and maintenance-free. The shower head is also fit for pet washing or room cleaning.
【FUNCTIONS SWITCH & ADJUSTMENT】- The first knob in the middle of the shower head panel is to adjust shower modes and texture on the surface for modes indication. The below faucet is for freely control the water temperature and water outlet volume.
【EFFORTLESS INSTALLATION】- Wall-mounted design, all assembly accessories are included in the package. With pre-plumbed hot/cold water pipelines, reinforced pipes, standard plumbing connector, 1/2" tube port, this black multifunction shower system is quick & easy to install by yourself or a plumber.
【WIDE USE SCENARIOS】- The black color makes this wall shower panel system look high-end in the room or commercial places. Suitable for remodeling your bathroom, hotels, resorts, apartments to upgrade the room taste and enjoy a cozy shower after long-day work.
See All
Frequently Bought Together
People Who Bought This Item Also Bought
Report Incorrect Product Information
Judith Dillon
Color : Black ;
Ms
I cannot believe how fantastic this shower is with all its extras massage waterfall handheld etc.It looks so stylistic futuristic and really. enhances my new bathroom.Everyone comments about it.And talk about value for money! I wasn't expecting much but this is beyond all expectations. You will not regret buying this beautiful shower at such a good price!
K. barr
Color : Black ;
Great purchase
We are well pleased with are purchase and it is great to have a shower with multiple functions I enjoy the waterfall any how you will be delighted see photo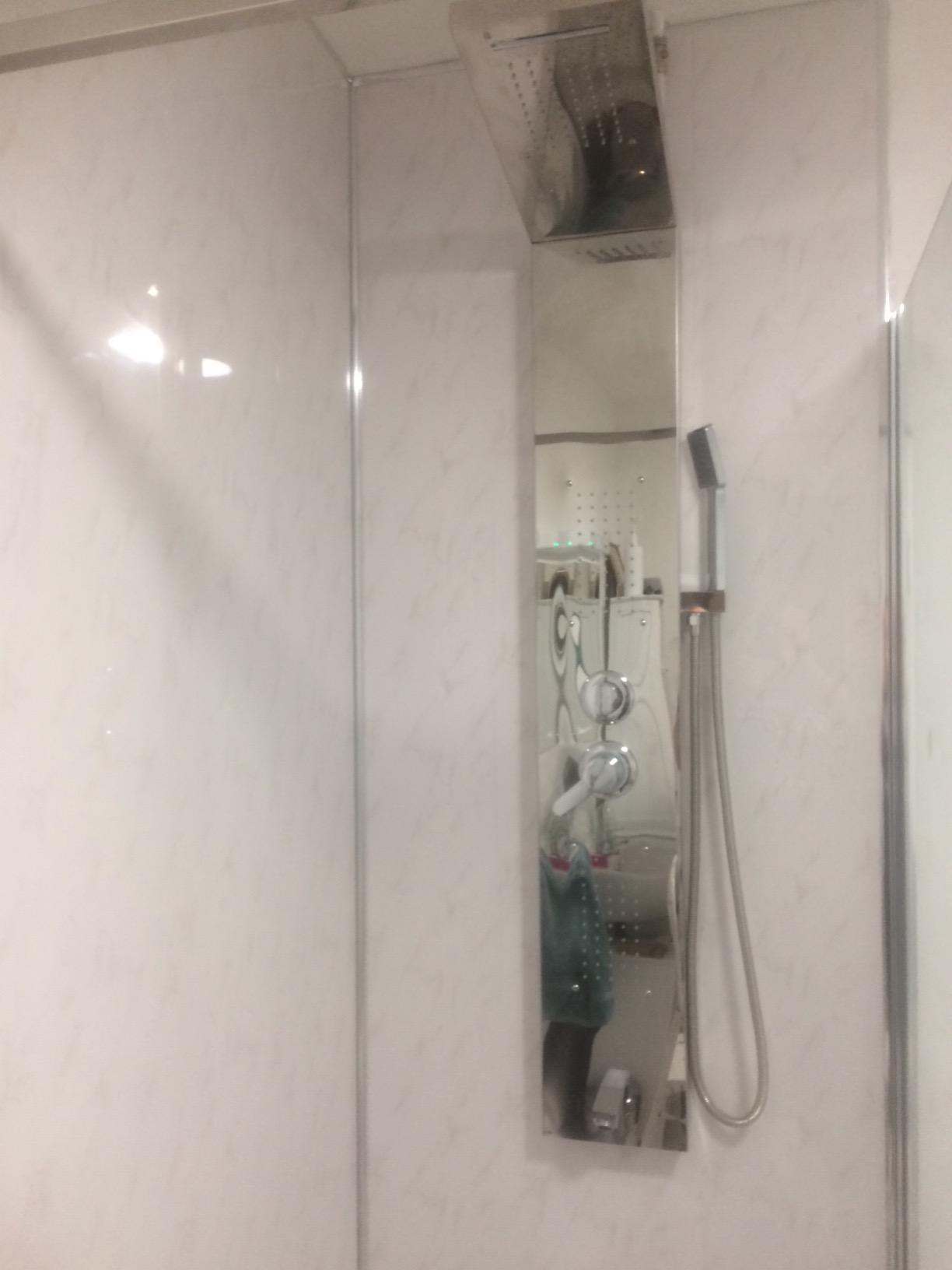 Tiffany Tyler
Color : Golden ;
simple install
love the color and easy install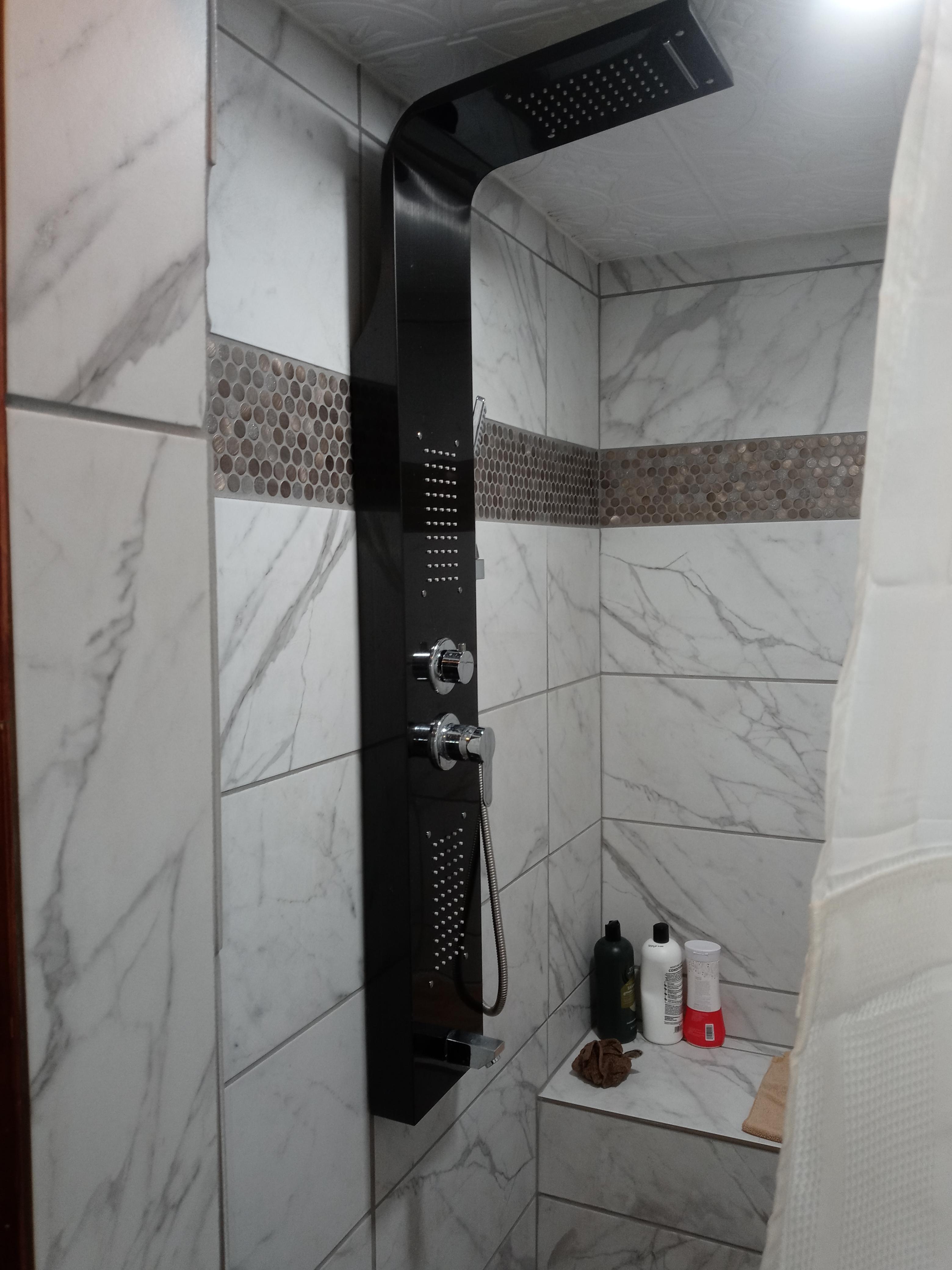 Barbara
Color : Golden ;
Great pressure and very cool!
It is an awesome shower and the second one we purchased. This one has awesome pressure and the price was right! I would recommend it.My husband didn_ like the install so much.... a lot of hose to be shoved In The back of the unit and it has so far had to be removed twice to adjust and tighten because it was leaking at the connection.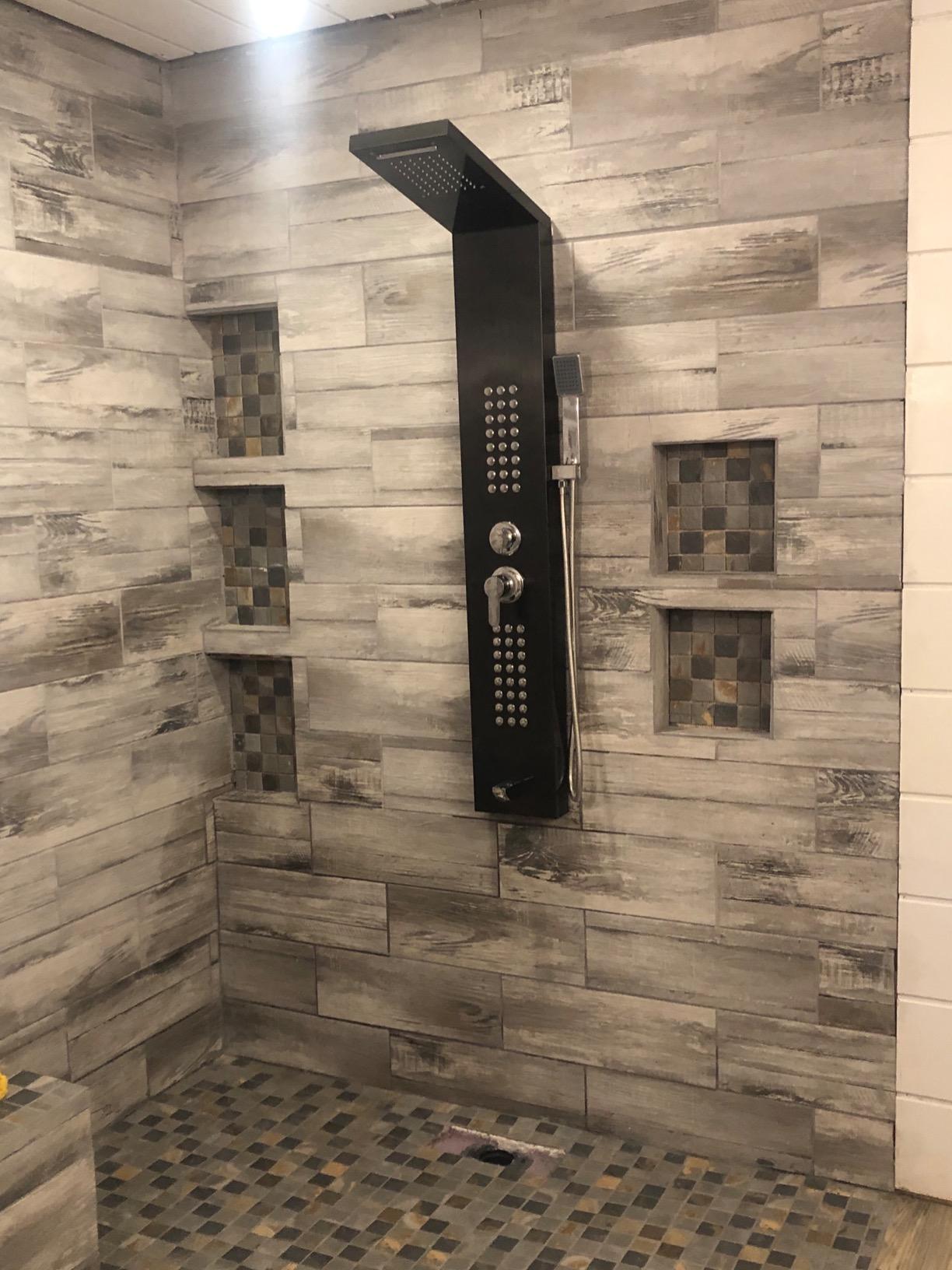 Questions and Answers
Typical questions asked about products:Is the product durable?
Ask the First Question
People Who Viewed This Item Also Viewed