GYDQBSDT000000001V2
VEVOR PCP Air Compressor 12V DC, PCP Compressor 4500 Psi, Paintball Air Compressor 30MPa Portable PCP Air Compressor, PCP Air Rifle Pump 220V AC, High Pressure Pump Scuba Tank Compressor Pump
About this item
【PCP AIR COMPRESSOR】- The PCP electric pump is a compact compressor powered from a 220V 110V outlet and operates from a 12V car battery. There is no need for oil, cleaning, and no need for an external water pump to cool.
【SET-PRESSURE &COOLING FAN】- The PCP compressor features a set-pressure gauge and temperature LED screen. The compressor can easily achieve 4500Psi, and the high-power fan can improve cooling efficiency.
【PORTABLE TRANSFORMER】- The PCP air compressor is designed with a professional transformer that can decrease current loss and avoid damage for the pump to increase its service life.
【SUPER EASY TO CONNECT】- This pump has an 8MM quick connector. The inflation nozzle is an 8MM female port, which can be quickly connected and disconnected. It is very convenient to fill your PCP air gun or paintball tank anywhere.
【FOR VARIOUS USES】- The PCP pump is suitable for PCP air rifles, air pistols, paintball guns, and HPA tanks. It can efficiently filter oil and water in the air and output clean and dry high-pressure air.
See All
Frequently Bought Together
People Who Bought This Item Also Bought
Report Incorrect Product Information
Chris
Power : 350W ;
Chris
The Vevo 350w compressor is a nice set up apart from the pressure guage which at this price it should be digital nat ancient dial with metal hands. But it functions ok but be careful as the pressure setting hands are not as accurate as you think you set them to.
TonyB
Power : 300W ;
Excellent PCP compressor
I have recently bought a Pre charged Pneumatic air rifle that came with a hand pump. I only pumped it up once and that was enough, it was a heart attack waiting to happen. I thought about getting an air bottle and having it filled by the gun club but then I read a glowing review on a forum about this compressor at a cheaper price than an air bottle. I bought it and in is so simple to use and quick. I am glad I bought it.
KEVIN
Power : 300W ;
MR
Hi all got this compressor of vevor does everything I need it to do perfect for my fx impact mk2 sniper, I also purchased a larger filter would I buy again yes I would fantastic item
MikeH
Power : 300W ;
Exceptionally good quality for the price
Took two days to arrive after ordering it,was well packaged and had everything in the box to get it going and once set up it was a breeze to use. Only takes a few minutes each to fill both my Daystate Regal and Revere to there max working pressure from 110bar. I'm really impressed with the compressor its well worth its price tag compared to the more expensive branded variants knocking about. Comes with everything to get you going including an inline tampon style filter a bag of spares and a well written manual etc.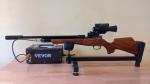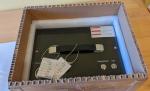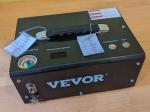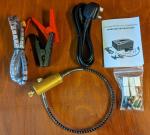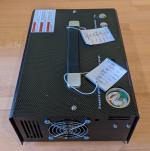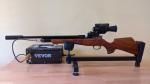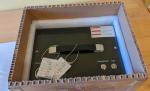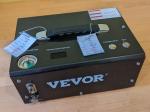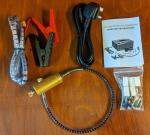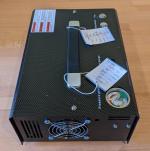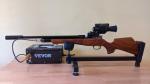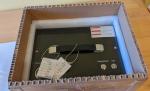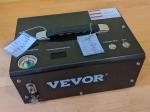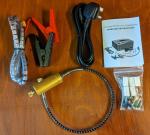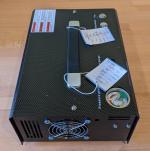 Craig baxendale
Power : 300W ;
Mr
Very compact compressor no need for water. Fill a 480cc gun in about 8mins from around 130 bar to 250bar. And not too loud.. all good so far
People Who Viewed This Item Also Viewed