BGDPFZS216B727GP6V0
VEVOR Office Partition Room Divider Wall 216"x72" 3-Panel Office Divider Orange
About this item
Appropriate Space Separation: The divider screen features 3 panels, each measuring 72" x 72" and combined measuring 216" x 72". Its large screen allows you to enjoy personal space benefits in public areas and focus on your work or study with limited distractions.
Premium Oxford Cloth & Steel: Our privacy divider panels are made from high woven Oxford cloth, watertight and non-see-through. The 6061 aluminum frame and 45# steel bases are sturdy enough for lasting use. Both screens and frames are detachable for convenient installation and transportation.
Flexible & Foldable Design: This partition room divider can be used as three single units or connected as a triple partition. With flexible connection buckles, you can fold the screen as you wish and arrange it in different shapes. The screen also can be folded to a compact size for easy storage when not in use.
Move Anywhere: Our room divider is supported by 14.2"/36 cm steel casters with eight universal wheels. You can move the screen to any place effortlessly. Additionally, the four brakes on the device allow it to stand firmly. Your space will always be there by your side.
Extended Use: Apart from providing privacy for your bedroom or office, this office partition can also be placed beside the window to block out sunlight. It is a great alternative for creating temporary privacy for overnight guests or separating a room for eating and socializing.
See All
Frequently Bought Together
People Who Bought This Item Also Bought
Report Incorrect Product Information
Tanya Morehead
grate and very sturdy
I love the boards them self the only issue I did have was with the bag to haul them around as the stitch is not done correctly around the zipper other then that I did give them almost all a 5 star but one area was 4 due to the bag issue and I got fast response on the bag issue.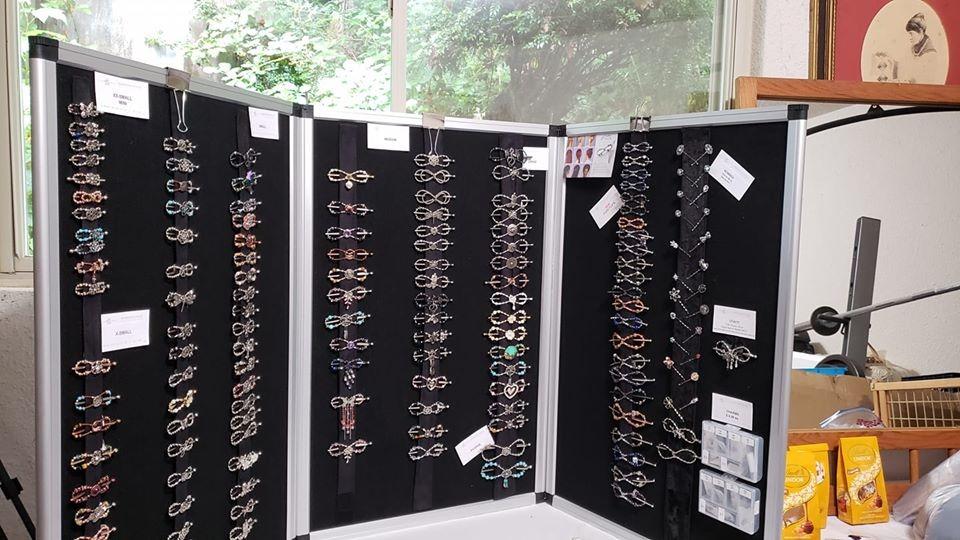 Dalene E. Normand
Great Quality and Value
I ordered 4 of these display panels to display elementary student artwork on. I was pleasantly surprised that they were not really heavy and they come in a fantastic carrying bag with shoulder straps that make it even easier to transport them. The panels themselves set up easily. One side is a nice gray material that we can pin the artwork to and the back side has a smooth white painted finish. We priced display panels from many different suppliers and these were by far the most reasonably priced--yet there is nothing cheap feeling or looking about them. We are excited to have nice display panels to showcase our students' artwork.
Questions and Answers
Typical questions asked about products:Is the product durable?
Ask the First Question
People Who Viewed This Item Also Viewed