JJBGSBXG12PDC0001V0
Vevor Wall Mounted Wine Rack Vertical Wine Rack 12bottle Black Storage Holder
About this item
【12 TIER STORAGE】 - This bottle rack wine stores 12 standard wine bottles. The open design makes the procedure of grabbing a bottle of beverage quick and easy. This helpful holder is functional and adds a decorative sense to your living space.
【MAXIMIZE SPACE】 - Store bottles horizontally can make the most of unused wall space and gain vertical storage space. At the same time, the vertical design can keep the cork moist so that the wines can preserve a longer time. Install a row of these racks to decorate your blank wall space with your colorful towels or favorite wine.
【QUALITY CONSTRUCTION】 - Made of solid steel flat strip, our product has a better load capacity, comparing the hollow steel products on the market. The smoothly powder-painted surface creates a beautiful appearance of the rack. Hanging wire: 0.2 In thickness. A thoughtful and practical silicone head design is there to ensure a comfortable experience. Meanwhile, it is effortless to clean.
【EASY INSTALLATION】 - This wine rack kit includes 6 screws for easy, hassle-free installation. There are three holes separately in the two shelves. Just drill holes, tight screws in the wall, then fix the wine rack with screws and make sure they are in the same direction. The installation is down. A few minutes is all you need.
【FUNCTIONAL & VERSATILE】 - This multi-use kitchen organization is suitable to hang towels, wine bottles, magazines, fashion accessories. It is ideal for houses, apartments, condos, dorm rooms, campers, and cabins.
See All
Frequently Bought Together
People Who Bought This Item Also Bought
Report Incorrect Product Information
Genie
Good storage for wine
Very sturdy wine rack ,looks great and easy to installed .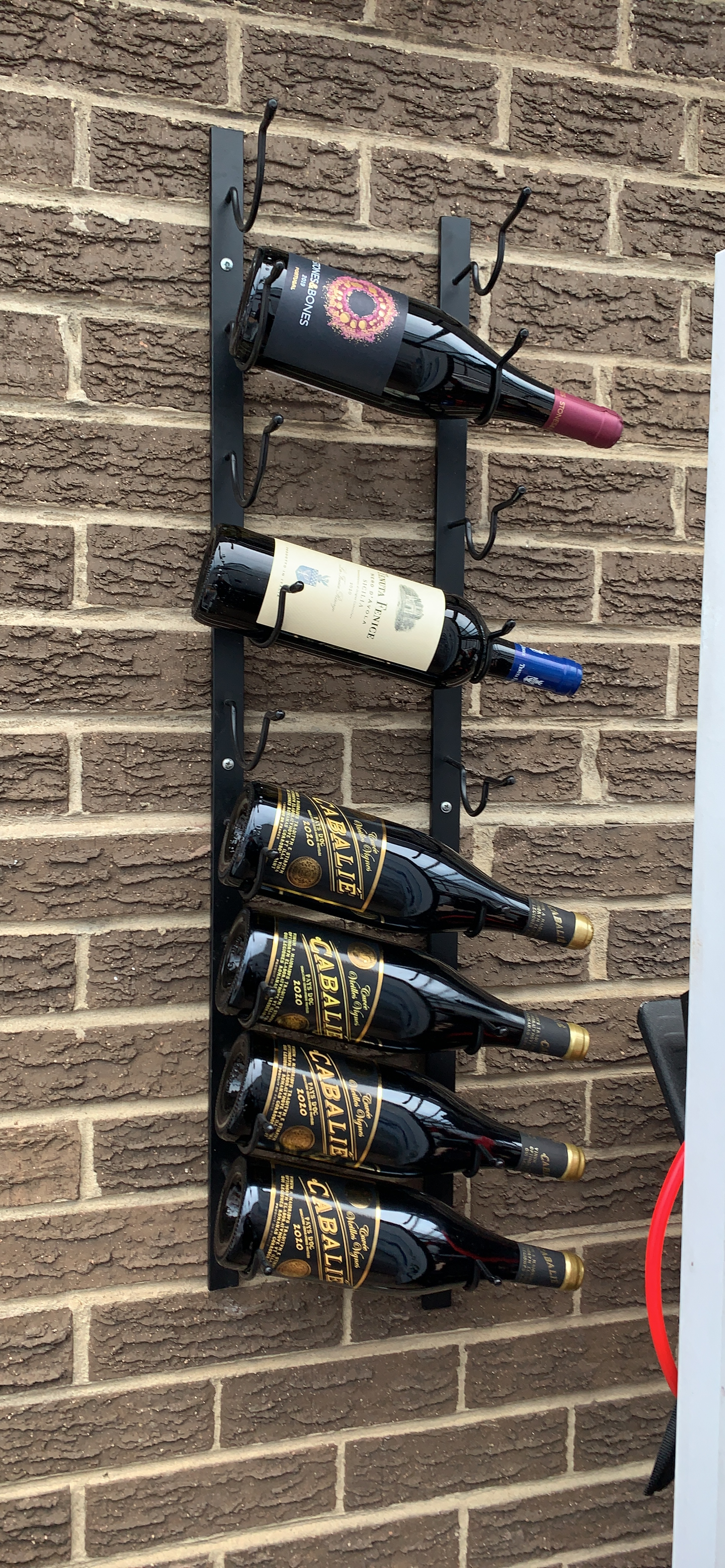 Questions and Answers
Typical questions asked about products:Is the product durable?
Ask the First Question
People Who Viewed This Item Also Viewed