ZCJRQYTJ5KWDFKYJ1V0
12v 5kw 5000w Diesel Air Heater All In One Lcd Display Low Noise Low Vibration
About this item
All-in-one Diesel Heater: Heater Power: 5KW; Rated Voltage: 12V; Heater Working Temp: -40℃~+50℃; Oil Pump Working Temp: -40℃~+40℃. Fuel Consumption: 0.18-0.48 (L/H); Fuel Gasoline: Diesel Only. We have got you covered with this diesel air heater to warm your car and remove the windows' frost on cold winter days. With fast heating and low noise, the aluminum heater runs smoothly in any harsh environment.
LCD & Remote Control: Our diesel parking heater is equipped with an intelligent LCD monitor and remote control. Once activated, the heater's timer and thermostat can be automatically or manually adjusted by the built-in LCD panel. Moreover, You can change the temperature via remote control, allowing you to warm the car before entering it on the cold winter morning.
Professional Internal Structure: Our all-in-one diesel air heater is made of aluminum for excellent protection. The combustion chamber, the base, and the heat-dissipating scale are all sand-blasted aluminum parts. It is integrally formed, featuring uniform heat dissipation, fast heat. The muffler is a great way to reduce noise and give you a quiet space.
Effortless Installation: The fuel tank, heater, and fuel pump of the diesel parking heater have been installed as a whole, which makes your installation very convenient. With complete accessories: 1 x All-in-one Diesel Heater, 1 x Remote Control, 1 x Silencer, 1 x Wiring Harness, 1 x Air Filter, 1 x Intake & Outlet Pipe, 1 x Exhaust Pipe, 1 x Installation Kit. The full accessories set makes it a breeze to install this parking heater in your vehicle. It can be flexibly installed in the passenger room, trunk, or under the container.
Wide Application: As a warming companion for any diesel vehicle, the bunk heater is widely used to heat the cabs of cars, RVs, caravans, trucks, ships, etc. This heating device blows out warm air independently without causing wear and tear or carbon deposits in the engine, thus prolonging engine life by 30%. With the compact and portable design, it is also an excellent choice for home and shop.
See All
Frequently Bought Together
People Who Bought This Item Also Bought
Report Incorrect Product Information
André v
Pièces cassées
Bonjour il avait 2 pièces de cassées
brockstar
Completely worth the money
After purchasing I read some more reviews and saw videos of somebody was complaining about excessive smoke. I did not find this to be the case. The only issue I had was figuring out the controller and there are lots of great videos on YouTube. I used my unit for a rooftop tent so I extended the thermostat wires so I could put it inside the tent. With the unit placed under my trailer it was very minimal noise.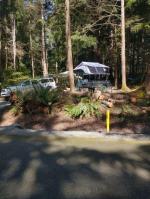 greg fotty
Good heater!
Heater seems to work good!! The instructions make no sense
Kyunghoon Min
Good heater for ice fishing and camping
Perfect for Ice fishing and camping. Used it all winter. Have not had any issues yet. Could be little noisy for some people. I did some mods to make it quieter. Way better than propane heaters.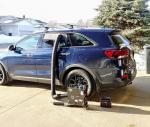 Jen26
No more freezing nights camping
This heater works like a dream. No more cold nigh, only struggle will be leaving your tent in the morning to venture back into the cold.My only complaint is the lid leaks fluid, the less fuel you keep in the heater when traveling the better or the lid needs a better seal.
Questions and Answers
Typical questions asked about products:Is the product durable?
Ask the First Question
People Who Viewed This Item Also Viewed