SKJYYQQS000000001V0
VEVOR Campfire Cooking Stand, Carbon Steel, Outdoor Cooking, Heavy Duty Campfire Cooking Equipment with Adjustable Grill, Camp Cooking, Campfire Cooking Grill for Camping, Picnic, Bonfire Party
About this item
【HIGH QUALITY MATERIAL】- Made of premium carbon steel material, solid and durable to use. It handles the high heat with ease. The heavy-duty cooking over campfire can bear things under 15kg. The stand also features a sturdy and stable A-frame design.
【ADJUSTABLE GRILL】- Comes with the convenient swing grill, chain latches to raise, and lower grill height. You can adjust the height of the campfire grill according to your need and control the cooking temperature.
【EASY TO USE】- The outdoor cooking equipment can be easily set up with all the necessary accessories provided(stands, hooks, swing grill, and screws), also conveniently detached when you are done.
【CONSIDERATE DESIGN】- The grill swing is equipped with six hanging hooks to place your grilling tools. With three different radians, you can adjust the distance from the fire. Able to cook more foods together.
【MULTIPLE USES】- Our campfire grill stand can be used for hanging your dutch oven, coffee, or teapots, as well as other campsite accessories. Suitable for camping, picnic, bonfire party, etc.
See All
Frequently Bought Together
People Who Bought This Item Also Bought
Report Incorrect Product Information
Cletus Evans
Goes real well with campfire
Makes cooking on a campfire very easy
linda mishalanie
Good campfire grill being inside after use
Loved the set up and design of this grill works great over my campfire. One only negatively is the frame has surface rust in a matter of a day. However the company offered me a new one or a discount and was very responsive to my honest feedback. That hold much credit. The cooking surface did not rust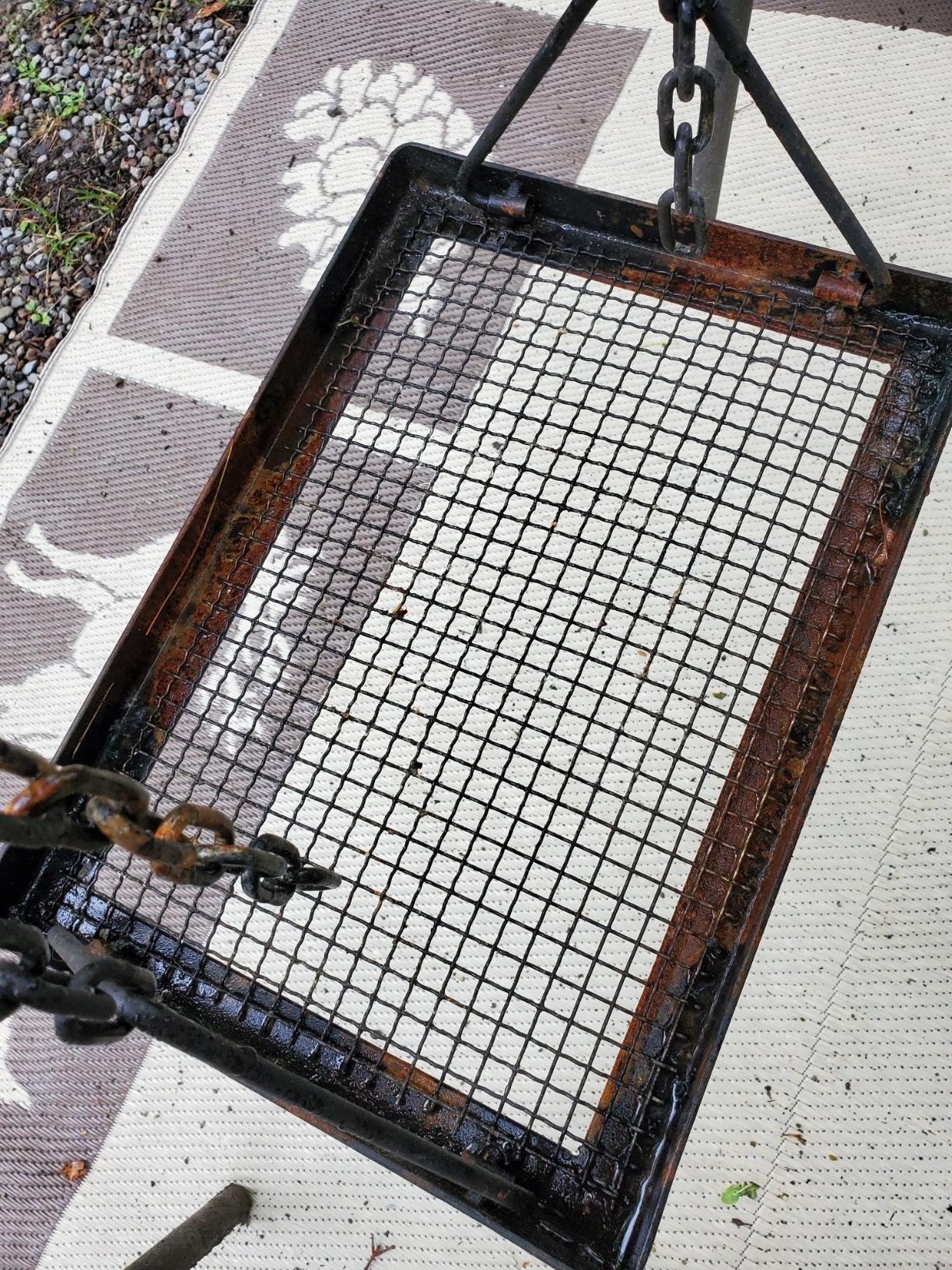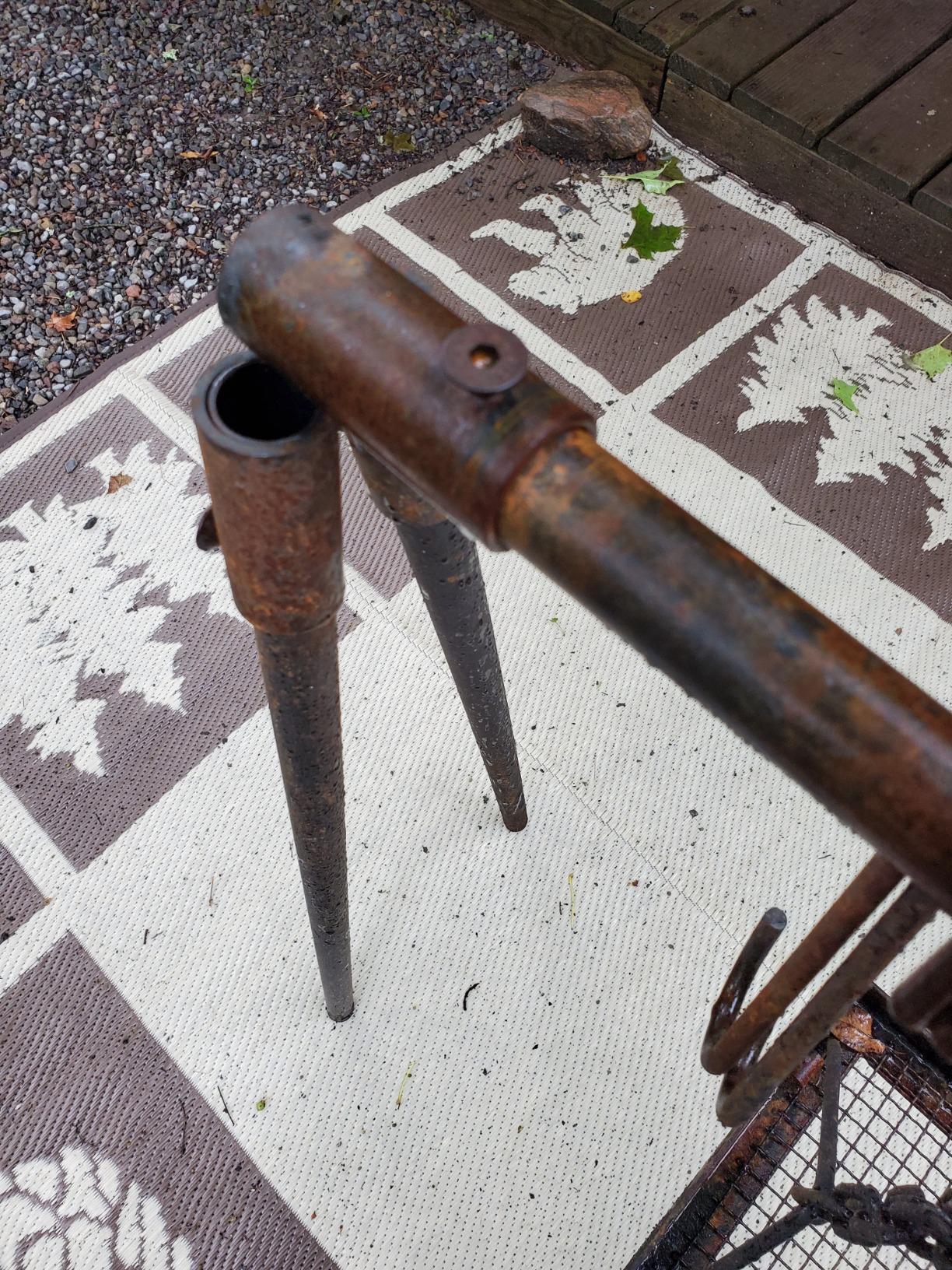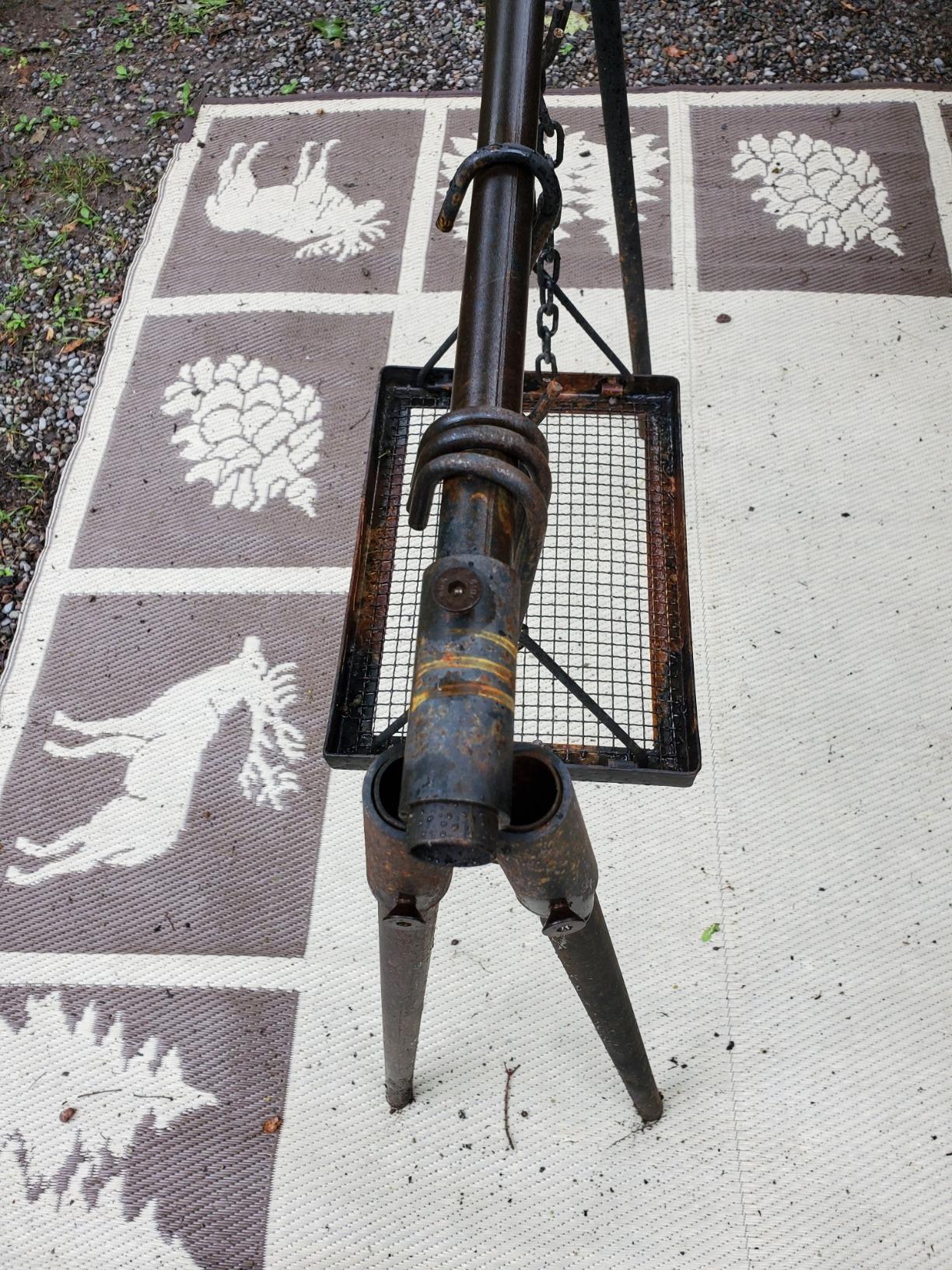 Questions and Answers
Typical questions asked about products:Is the product durable?
Ask the First Question
People Who Viewed This Item Also Viewed