BXGTJ5YCDQZJLS001V0
VEVOR Bar Foot Rail Kit 5FT Bar Mount Foot Rail Kit 2 Inches OD Bar Foot Rail Brushed Stainless Steel Tubing Bar Foot Rail Tubing Kit Bar Foot Rest with 2 Combination Brackets and 2 Flat End Caps
About this item
【PREMIUM QUALITY】- Made of stainless steel material, durable and sturdy to use, ensuring a premium bar with foot rail for long time usage. The bracket using the brushed design, which can add a touch of class and luxury up your bar area.
【GREAT COMFORT】- With this foot rail kit, you can have a comfortable resting place for feet when sitting on the high stool. Let your guest put up their feet and feel right at home.
【QUICK INSTALLATION】- This bar foot rest provides you with all the necessary components (tubing, brackets, end caps, and connector). You can install it easily by yourself.
【COMBINATION BRACKETS】- The foot rail for bar features combination brackets, mounts to the face of the bar but also rests on the floor for support. A stylish addition to any bars.
【WIDE USAGE】- This bar foot rail bracket creates comfortable foot support for anyone sitting on the high stool. Making this an excellent choice for both commercial and residential settings.
See All
Frequently Bought Together
People Who Bought This Item Also Bought
Report Incorrect Product Information
Timothy cressey
Length : 5 ft ;
Great
Adds that final touch to make it complete. Great look, easy install!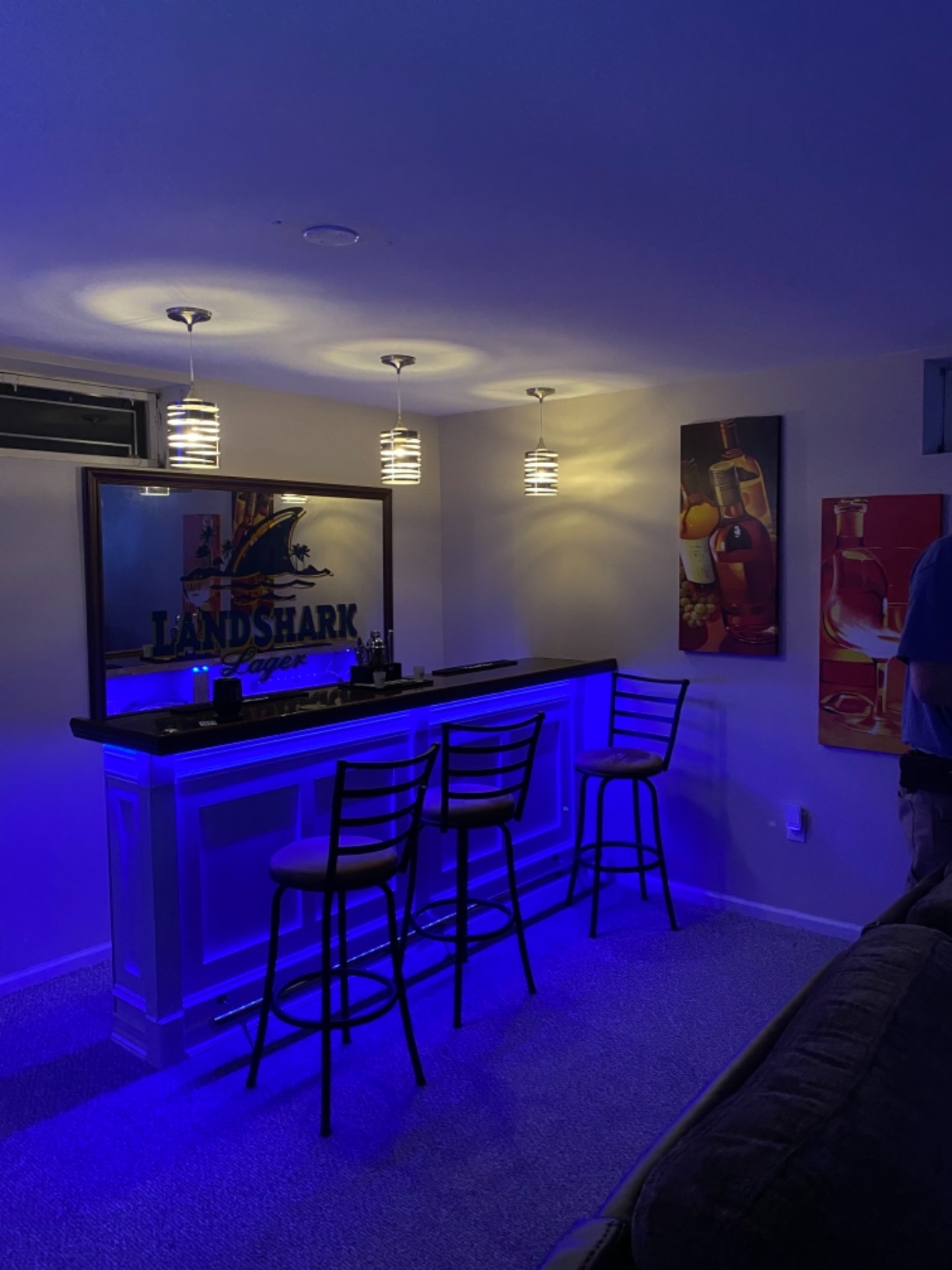 Bob Detty
Length : 5 ft ;
Nice rail for the price.
Sturdy construction, quick and easy to assemble!
Molly Adrian
Length : 5 ft ;
So happy with this purchase
Such a great price and quality piece. We love it!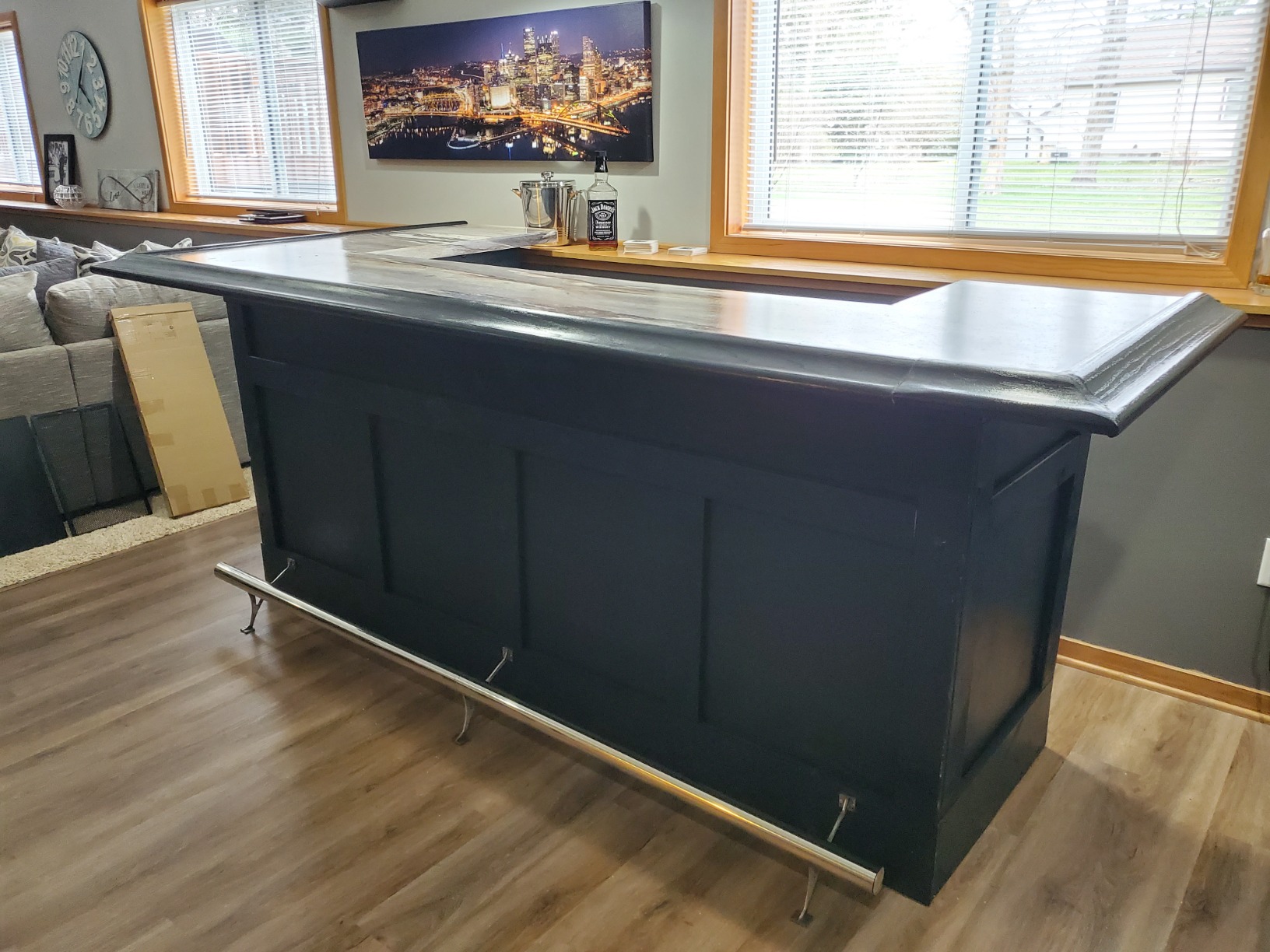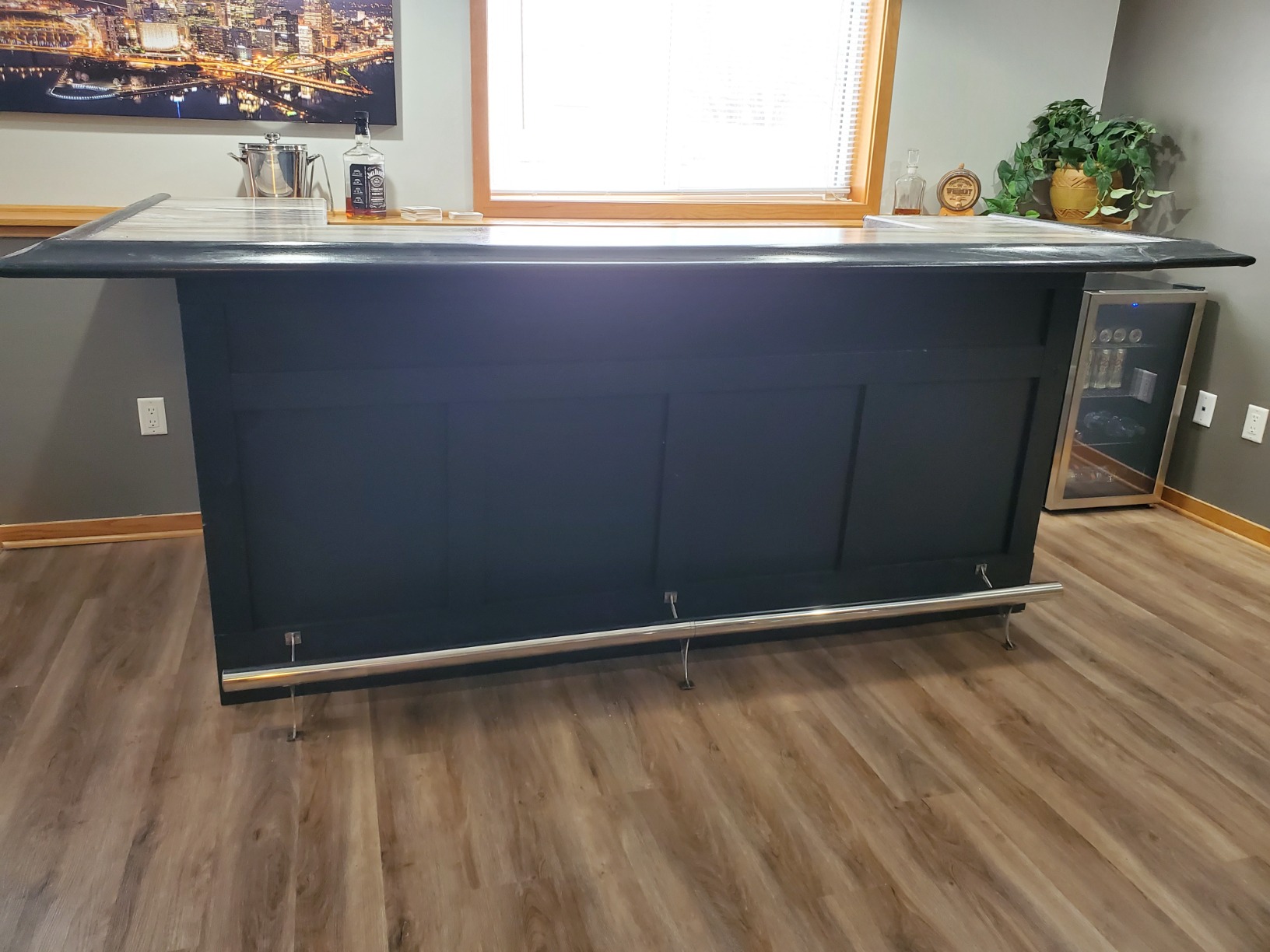 Derrick Rushdan
Length : 5 ft ;
The Quality and look at the rails are free also to customer service is outstanding!
The look and style of the rail is great! I particularly like the shine and luster of the brushed stainless steel. Many of the others rails I have seen have brackets that have holes on both ends for mounting to the bar and floor. In my case I am installing it on a non-wood floor so it was good to see that these brackets had the holes that for mounting to the bar but no unsightly hole on the end of the bracket that sits on the floor. The bracket end for the floor has a nice clean finished look without holes. That is why I originally bought these rails and brackets. These rails and brackets are superb! Also the customer service for this seller was outstanding! The seller responded to my questions quickly provided a level of customer service that was above and beyond what I expected. I would definitely buy again.
WebStudent14
Length : 5 ft ;
Nice
Looks great. Feels sturdy even though I didn_ drill into the floor.
Questions and Answers
Typical questions asked about products:Is the product durable?
Ask the First Question
People Who Viewed This Item Also Viewed